The Circle Season 5: Brett Robinson's Age, Job, and Instagram
Netflix's The Circle returns with a new season on December 28. Learn more about competitor Brett Robinson's hometown, bio and Instagram.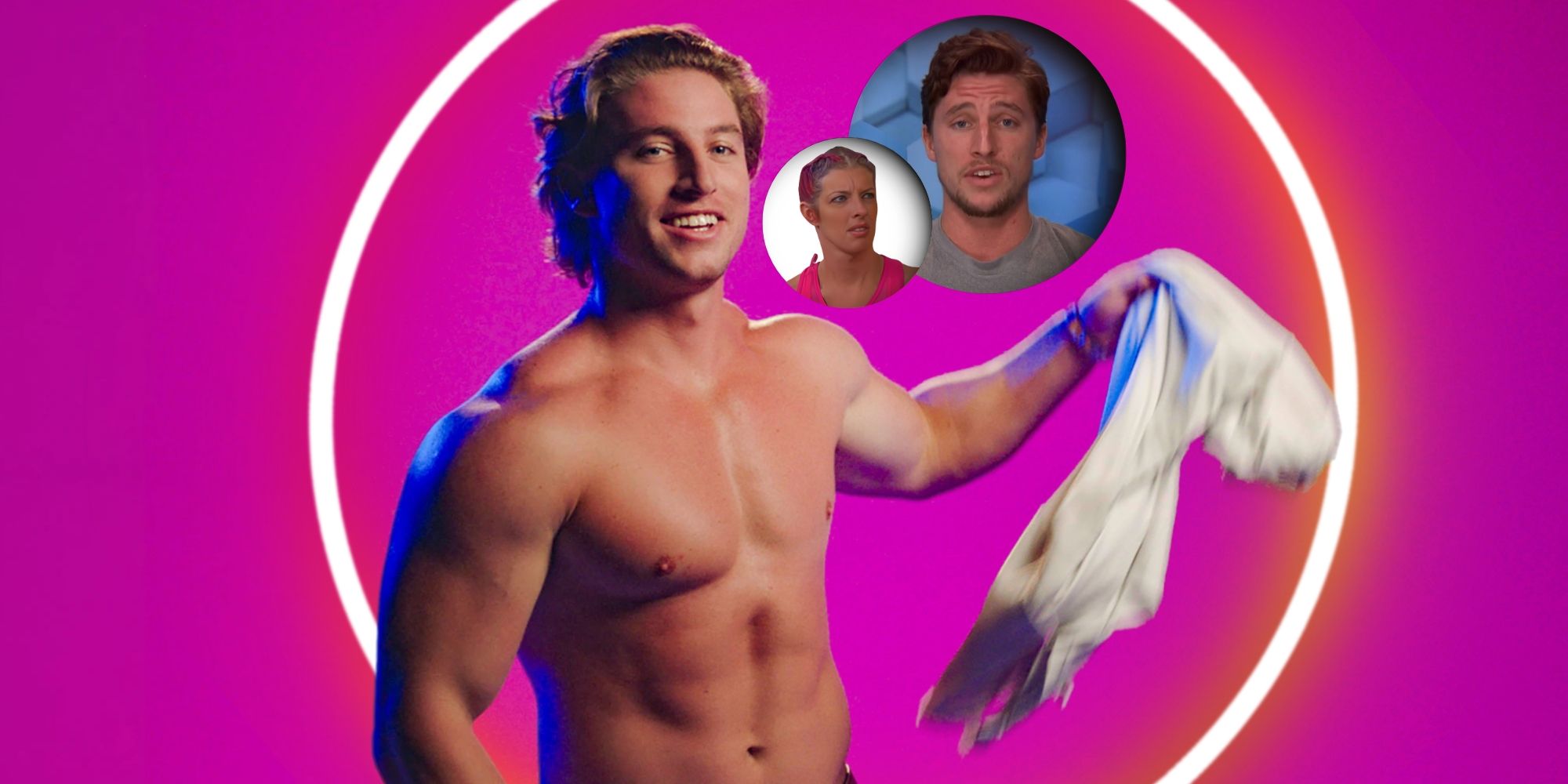 Viewers want to know more about Brett Robinson, one of The Circle's upcoming contestants on season 5. For the first time ever, all of The Circle's contestants are single, so it remains to be seen if Brett will be able to form any romantic relationships with his teammates. However, his main goal may be to outdo the other contestants and stand out.
The Circle is a unique reality show in which the contestants' only interaction is online through social media profiles. This means players must be strategic in how they present themselves to avoid being "misled" by other contestants on The Circle. Players will also need to form alliances and compete in challenges to gain popularity votes from their peers.
Brett Robinson's Age, Hometown & Career
Brett is a 29-year-old cybersecurity analyst originally from Charlestown, MA. Now, he currently resides in Oakdale, Connecticut. Brett's tech savvy will no doubt come in handy during his time on the show. He needs to use his expertise to stay one step ahead of other players and avoid being tricked by their online personas.
Brett Robinson Appeared On Big Brother Season 20
This is not the first time Brett has been A contestant on the popular reality show. He previously competed on season 20 of Big Brother, finishing 6th and taking the judges' seat. He joins "Big Brother" fan favorite Tyler Crispen, MTV's The Challenge alums Faysal Shafaat and Kaycee Clark, and "Big Brother" newlyweds Swaggy C and Bayleigh Dayton. Most memorably, Brett was involved in an explosive argument the night of his own eviction after spreading false rumors about contestant Angela "Rockstar" Langtry. Memes of the occasion have gone viral online.
Brett Has Over 235,000 Followers On Instagram
Fans can follow Brett on his Instagram @brettwrobinson. "You have to see my face every time you turn on Netflix," Brett quipped in a recent post. Brett's Instagram showcases his brotherly frat boy attitude, six pack abs, and his life of adventure. He has over 230,000 followers on social media platforms.
In season 5 of The Circle, Brett's previous reality show experience and cybersecurity expertise will undoubtedly give him an edge over the other contestants. Fans will have to tune in to see if Brett is able to form a strategic alliance, or rather, is ready for a relationship. Whatever the outcome, Brett's charm is sure to bring Exciting season.
More: The Circle Season 5: Oliver Twixt's Age, Job, and Instagram
The first four episodes of The Circle Season 5 are now streaming on Netflix.