The Challenge: How Group Twist Will Reinvigorate the Game
The Challenge: Ride or Dies has a new team twist that will spawn new conflicts and shake up the league, changing the season forever.
The latest The Challenge: Ride or Die twist splits the remaining Challengers into two teams, revolutionizing the game and revitalizing the season. Before the twist, each cast member enters the house with their own "ride or die" that they will compete against in weekly challenges and elimination rounds. Pairs include husband and wife, siblings, best friends, and even old enemies who have now let go. In episode 9, host TJ Lavin teases the game-changing twist by warning the series' stars that the weekly challenge is an important one to win and that the game is about to be reversed.
The winners of the weekly challenge ended up being Faysal Shafaat and Moriah Jadea, who entered the house together as friends. The challengers were then told that each pair would be divided into opposing teams, led by Faysal and Moriah. Fans have been speculating about which combination might win The Challenge 38, and the new team format has shaken audience expectations. Instead of rooting for a duo, fans must decide from each Ride or Die pair which challenger they would most like to see win the season.
Ride Or Dies May Have To Turn On Each Other In New Twist
Team Twisted In addition to keeping viewers guessing on a weekly basis, it will completely revitalize the season by stirring the pot and generating new conflicts. The challenge format changes from season to season, and splitting challengers into two teams isn't entirely new. Challenge: War of the Worlds 2 takes a similar approach, with Team USA playing against Team Great Britain every week. However, this season's team format is different because it shocks the challengers. Everyone enters the game with the impression that they will compete with their partners until the final.
Has The Challenge Format Failed?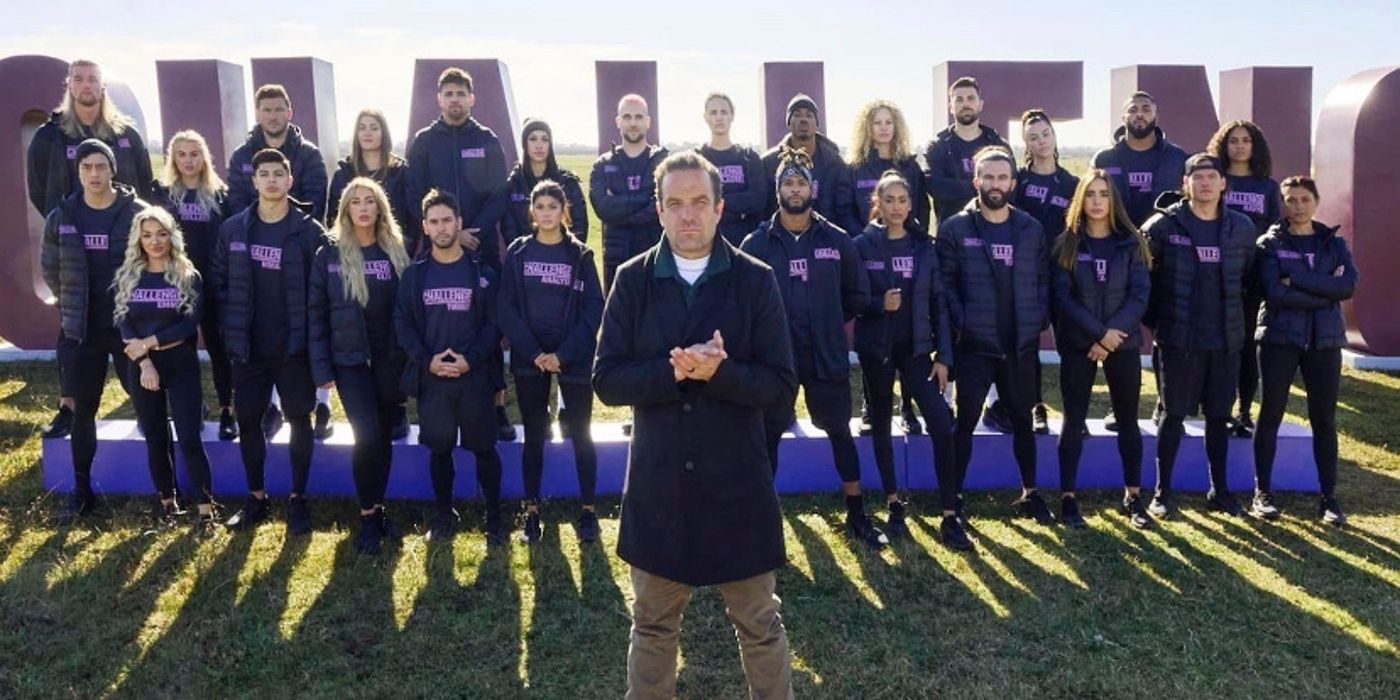 The Challenge: Ride or Dies format fails in many ways, one of which is the lack of interesting drama so far this season. Each challenger enters (and competes with) a trusted friend, partner or family member. Because of the closeness of each pair, there have been few huge betrayals or missteps this season. A team twist could change that; now, Challengers are effectively forced to work alongside their former partners. Duos like Olivia Kaiser and Horacio Gutiérrez, who battle their defeats in the weekly challenge in Episode 9, may choose to turn against each other as they move forward.
format change is It's refreshing for viewers, too, because it keeps seasons from becoming too predictable. Certain challengers have been on opposing teams all season because they clearly don't like each other. Faysal called Johnny Bananas "entitled" and has been aggressive against him all season. He created a rivalry midway through the season that felt repetitive and predictable. Now, a team twist forces Faysal and Bananas onto the same team and they have to work together. These new developments will revolutionize social gaming indoors, and fans watching the Contenders will likely find it exciting.
Challenge twists are designed to keep challengers from getting too comfortable in the game and help keep the season interesting. Challenge 38 has been criticized for its editing, format, and predictability, so the timing for this season's gameplay overhaul couldn't be more opportune. Ride-or-death pairings being pulled apart (and forced to confront) certainly creates drama and creates unexpected alliances and dynamics. So Challenge: Ride or Die might be reinvigorated with this twist.