Scott Cooper Interview: Pale Blue Eyes
Director Scott Cooper chats about his 19th-century murder mystery, starring Christian Bale and Harry Melling as Edgar Allan Poe Allan Poe).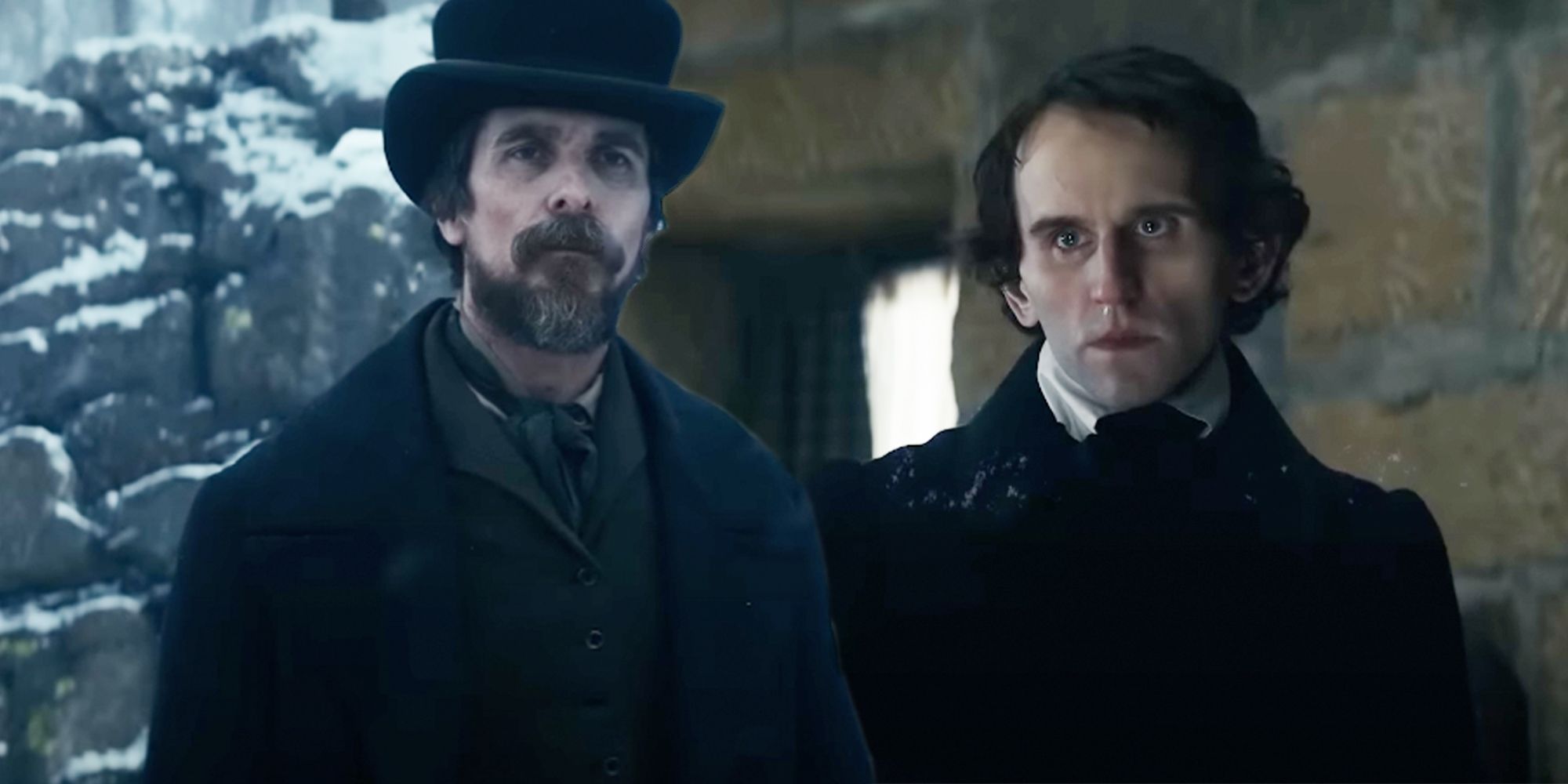 Scott Cooper's The Pale Blue Eye is a visually stunning and methodically paced murder mystery that takes viewers on an unforgettable adventure full of Satisfying twists and turns. Based on the book of the same name by Louis Bayard, this is the sixth film to be directed by Cooper, who began his career with the standout 2009 musical Crazy Heart and continues on Compelling stories are featured in Out of the Furnace, Enemy, and Antlers. Pale Blue Eyes also marks Cooper's third collaboration with Christian Bale, for whom the lead role of Detective Augustus Lando was created.
Set at West Point in 1830, "Pale Blue Eyes" also has a surprising secondary protagonist, a young Edgar Allan Poe, played by Harry Melling (The Tragedy of Macbeth ") perfectly performed. That's not what fans of the legendary author's work might expect, and the grim nature of "Pale Blue Eyes" suggests that the events of the film's story had an impact on the character. Bale's Landor and Melling's Poe must work together to uncover the identity of the killer who claimed the life and heart of a West Point cadet.
Scott Cooper and Screen rant about discovering Louis Bayard's novel, working with Christian Bale on pale blue eyes, creating the perfect Poe, and more.
Scott Cooper on The Pale Blue Eye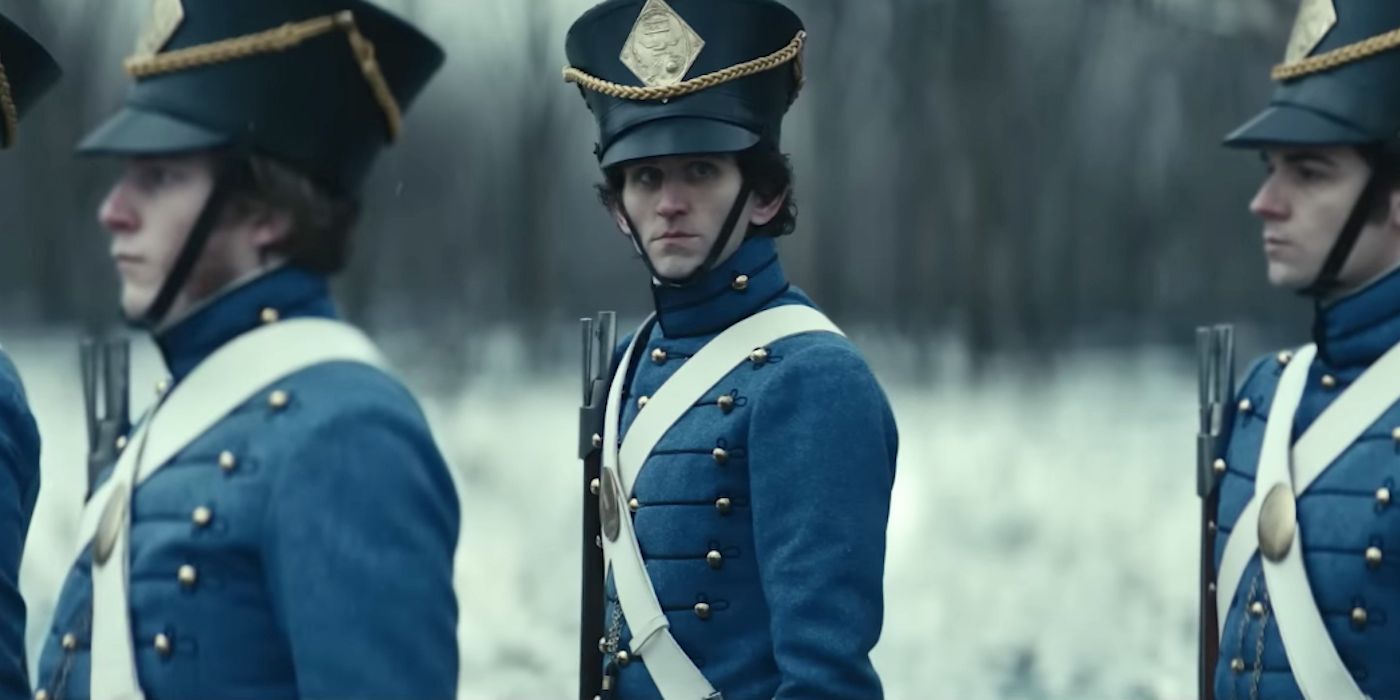 Screen Rant: This film is based on the novel by Louis Bayard. How did you hear about this story in the first place?
Scott Cooper: After I finished Crazy Heart, my father, who taught literature and English, introduced the book to me. Much like Poe, I spent my formative years in Virginia. I was born there, [and] Poe moved there when he was three with John Allan, his benefactor. My father said, "I've read the most ingenious book, where the author Louis Bayard has placed Edgar Allan Poe, a young Poe, at the center of a detective story." Of course, Poe bequeathed to us detective fiction and horror fiction. I read it for pleasure, and I said, "Wow, this actually could make for a really interesting film." That's how The Pale Blue Eye made its way to me: my father.
Just over a decade after Crazy Heart.
Scott Cooper: That's right. I was just making a film with Christian Bale called Out of the Furnace; [it was] my first collaboration with Christian. I shared my screenplay with him, which he loved. We felt he was probably too young to play Augustus Landor at that point, and too old to play Poe, so we waited. I continued to work on the script, I tailored it for him, and then last year, we said, "Hey, what about making The Pale Blue Eye now?" And off we went.
Are you just waiting for him?
Scott Cooper: Yeah. We went and made Hostiles, and I made Black Mass and Antlers, and then this is my third film with Christian.
This is awesome. How did his final performance compare to what you thought at the time?
Scott Cooper: It exceeded it. Christian is not only my closest collaborator, he's my closest pal, I write specifically for him. There are many things about him that I admire, and I know what he's going to bring to a character, but very often he surprises me and brings something so much more interesting than I have conceived on the page. But [also], life has intervened in those last ten or twelve years, and Christian brings life experience and all of his work as an actor since he was 12 years old into each part. He's made it a richer, more interesting character than I think I would have conceived ten or twelve years before. And then it allowed me to cast Harry Melling as a young Poe as well.
Harry Melling does a great job on this. He is really good.
Scott Cooper: He's really the only person I can imagine playing this part, and I had only seen him once before. In the Coen brothers' The Ballad of Buster Scruggs, he played this limbless performer that Liam Neeson was carrying around American west, espousing Shakespeare and poetry, and I thought to myself, "My God, that's my Edgar Allan Poe." Christian watched it, [and] he agreed. I sent Harry the screenplay, he so graciously put himself on tape, and his audition blew us away. Christian said, "Why look any further?" Here was our Poe.
Is there anything that is most important to you at this time in Edgar Allan Poe's life?
Scott Cooper: Well, it really was portraying who Poe was at this stage in his life. We know Poe, collectively, as the master of the macabre; a man who writes about tragedy, and death, and despair, and grief. We have entrenched firmly in our consciousness who Edgar Allan Poe is, but the Poe that we're presenting is warm, and witty, and humorous, and prone to poetic and romantic musing. Someone who was an orphan, [who] is looking for connection, and he finds that in Christian Bale's world-weary detective. It was really about portraying Poe as all of my research led me to believe that he was, and that the events in this story, [like] an Edgar Allan Poe origin story, motivated him to become the writer that we all know and love.
I think a good example of this is the moment in this movie where Poe says the doggerel. Did you write the doggerel yourself?
Scott Cooper: It comes from a limerick that was around at that era. I thought that it would bring some humor, some cheeky humor, to [what is] kind of a morbid film, but I cannot take credit for it.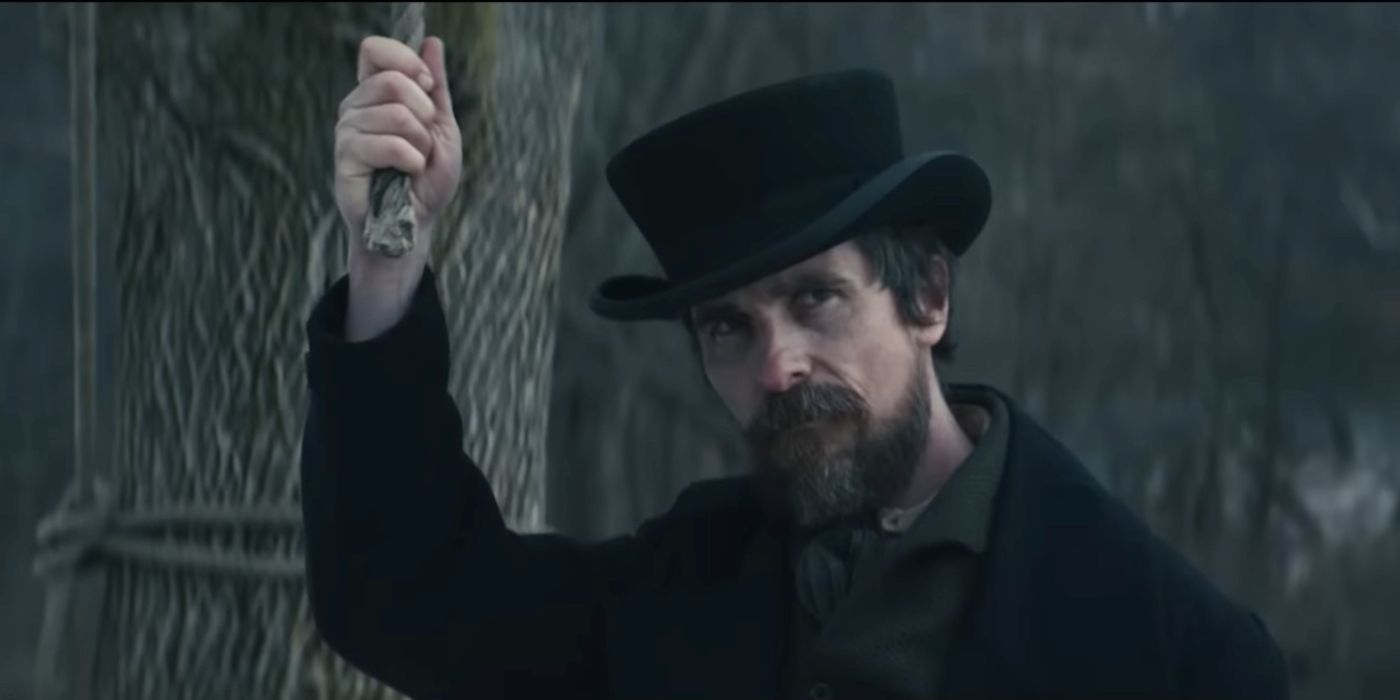 I think with any suspense movie it's pretty common for people to go back and see if there are any clues they missed the first time around. Is this something you are aware of? Are you struggling to fit content into something that pays off on second viewing?
Scott Cooper: Yes. I do believe that my films get richer upon repeated viewings, whether it's Crazy Heart, Out of the Furnace, or Hostiles. This is no exception, and maybe more so here, because I have laid all the breadcrumbs for a repeated viewing for the intrepid to say, "A-ha! I could have seen it all along." And there are some people who will spot it upon a first viewing, but because this is a whodunit, I thought it would be a great challenge and a lot of fun to leave a trail of clues for someone who deigns to see it a second time.
i Also love the look of the movie. The whole thing is very bleak and dark. Was it difficult to maintain, or was it a hassle to shoot in those conditions?
Scott Cooper: It was incredibly difficult to shoot this film. [We shot in a] quite unforgiving and brutal landscape that was not easily accessible. Temperatures were four below, eight below zero for long stretches when you're outside, but it all really lent itself to Poe's evocative and macabre aesthetic. The film just wouldn't feel the same if it were shot in any other season but winter, where the leaves from the trees have been denuded. You get the architecture of the branches, you get a really incredibly lovely, but brutal, unforgiving landscape because we're all affected by our environments. It really speaks Poe's aesthetic. My cinematographer, my production designer, and my costume designer, we wanted to have a very controlled palette. One that almost felt like it was in black and white, it was so stark. It was all very deliberate.
Really beautiful. I also want to ask you about the dialogue. It was an age, but even in this age Poe had, of course, plenty of rhetoric. Is determining the tone of the conversation a challenge that requires you to do a lot of research?
Scott Cooper: It was quite a challenge, because America was still in its infancy in 1830. Of course, the English influence was quite pervasive; it wasn't American English. People were much more verbose than they are today. Most of my films don't have a lot of dialogue, and they're told quite visually, but this is a dialogue- and plot-driven film because it is a whodunit and a murder mystery. I also had a lot of fun writing dialogue for these characters because they were at times theatrical, [with] a bit more flourish than most of the very lean dialogue in my films. This was all in service of Edgar Allan Poe, who is one of my favorite writers, in trying to evoke what he might have written, or would go on to write. I would read a lot of Dickens at the time, just to get a sense, and would rewrite some of his passages. That helped send me on my way. And, of course, Louis Bayard's wonderful novel.
Finally, do you have a favorite Edgar Allan Poe work, or something you were most interested in making this film?
Scott Cooper: One of my favorite works of Poe's is called The Premature Burial. It was first published, I think, in 1844. The narrator has an obsessive fear and horrible nightmares that he will be buried alive while comatose. That's something that people of that era feared quite openly. Fears of being entombed before one's time plagued Poe's thoughts, and a lot of people. It's one of my favorites.
About The Pale Blue Eye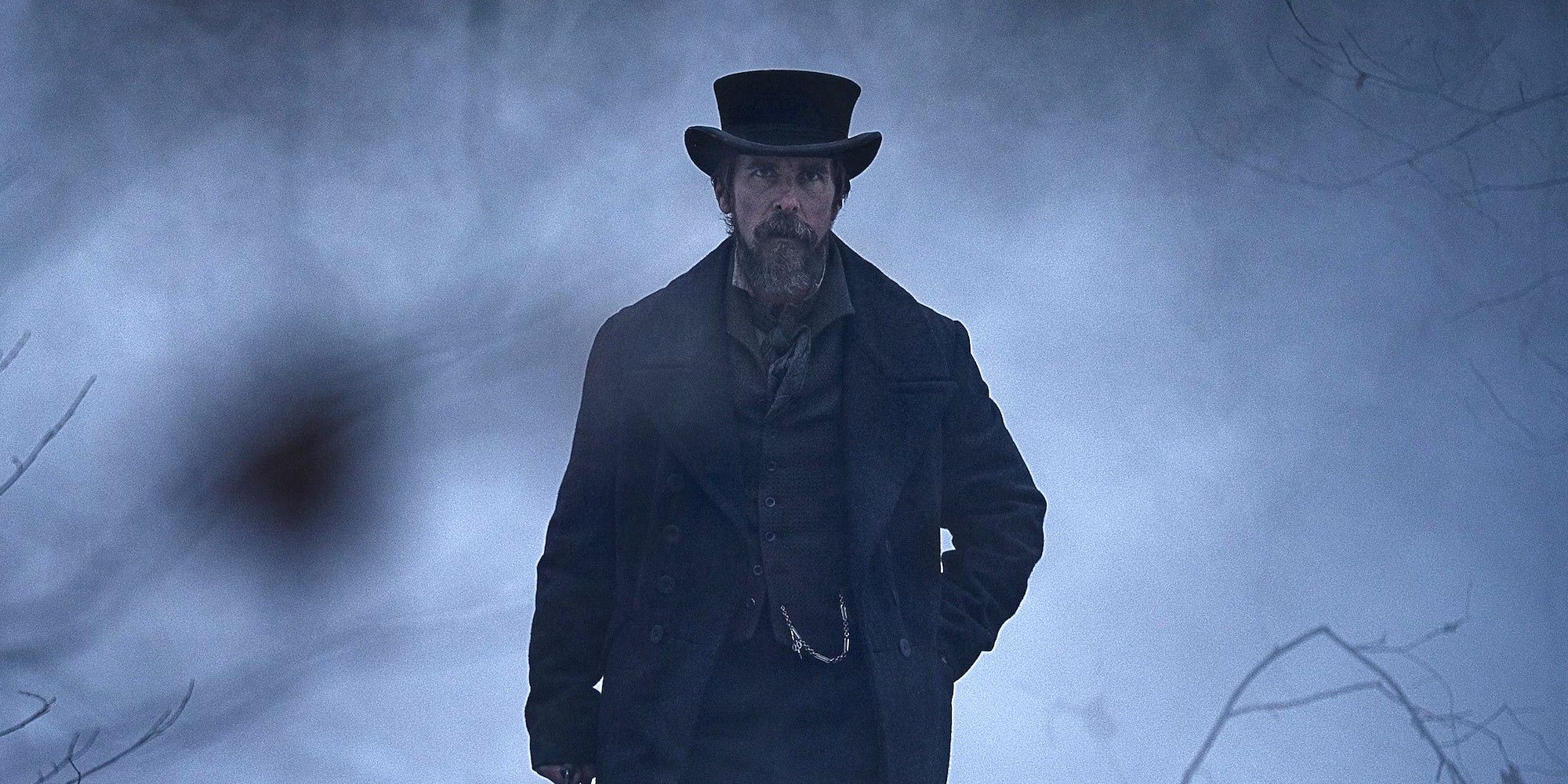 West Point, 1830. On a gray winter morning, a cadet was found dead. But tragedy turns brutal when the body arrives at the morgue and the young man's heart is found deftly removed. Fearing irreparable damage to the fledgling military academy, its leader turns to local detective Augustus Lando (Christian Bale) to solve the murder. Thwarted by the cadets' code of silence, Landor enlists the help of one of their own to pursue the case, an eccentric cadet who defies strict A soldier and a lover of poetry—a young man named Edgar Allan Poe (Harry Melling).
See our other interview with the actor with pale blue eyes.
Next post: Christian Bale Almost in OG Batman v Superman...as Superman!