Game of Thrones' Gray Worm actor reflects on hatred of ending
Jacob Anderson, who played Gray Worm on Game of Thrones, has reflected on fans' negative reaction to the series finale and admitted he's saddened by it.
Gray Worm actor Jacob Anderson reflects on fans' hatred of Game of Thrones' ending. Based on the fantasy series by George R.R. Martin, Game of Thrones premiered on HBO in April 2011 and ran for eight seasons, with the finale premiering in May 2019. Considered by many to be one of the greatest television shows of all time, the show won a total of 59 Primetime Emmy Awards during its run. The massive success of "Game of Thrones" spawned the prequel series "House of the Dragon," which premiered in August to generally positive reviews. The series premiere of House of the Dragon attracted more than 10 million viewers on its opening day, making it the largest premiere in HBO history.
In an interview with PopSugar, Anderson reflected on his experience filming the final season of Game of Thrones and why the fan reaction was so disappointing. The Gray Worm actor said fans tend to think that the cast hated the episode's ending as much as they did, but Anderson said that wasn't the case, acknowledging that fans were "kinda sad" about the negative reaction to the episode. as The cast and crew of Game of Thrones have worked incredibly hard on this. Read Anderson's review below:
I didn't have strong feelings about the finale. I think everybody assumes that we all hated it. That's not the case at all. I remember when I first got the scripts for that final season, I was like, 'There's something kind of punk about this season. It feels risky. And I feel like it was kind of fun. I enjoyed it and it was fun to make. It was full on, but it was fun to make. We were filming for 11 months in the snow and there were thousands and thousands of people worked so hard on [the final season]. And then for it to just, when it came out for people to just straight up be like, 'You need to remake this. This is terrible. This is the worst thing ever.' It was a little bit sad. But to be honest, I expected people to not like it, even though I liked it. I thought people were going to be annoyed by things.
Why the Game of Thrones Finale Has Garnered So Much Hate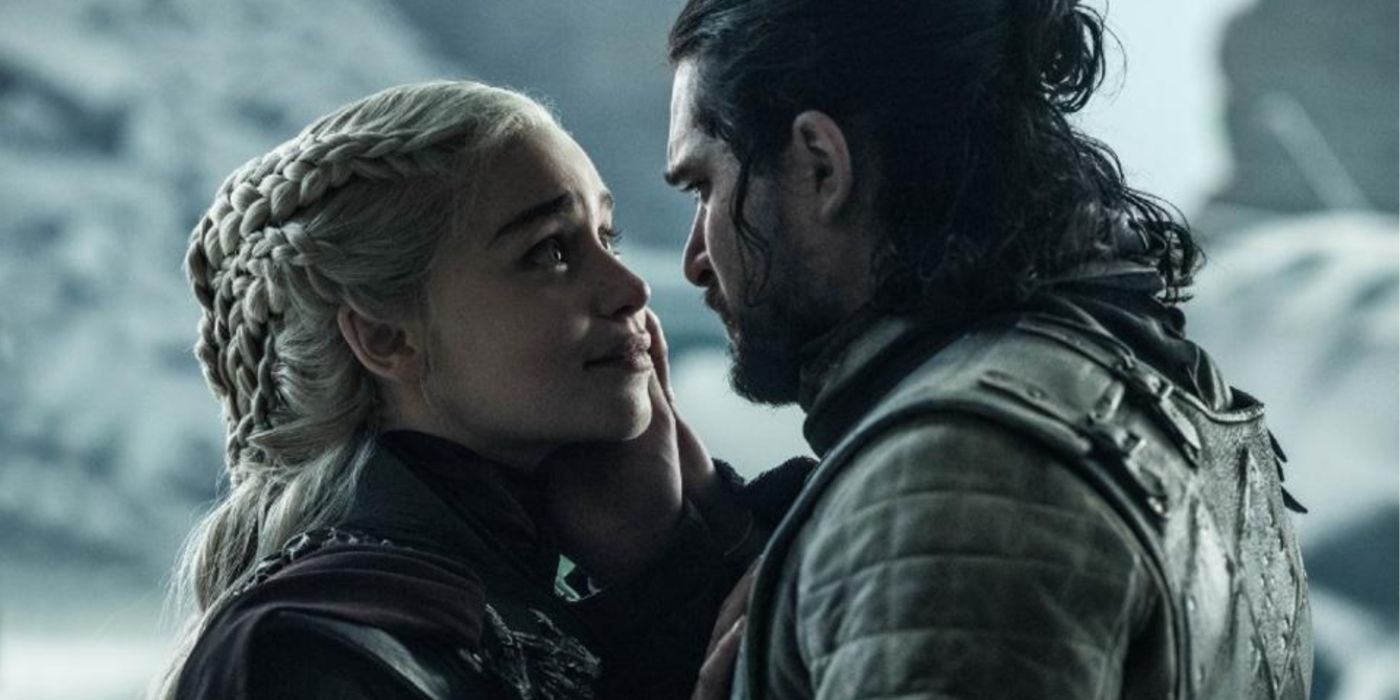 Despite being one of the most popular television series of all time, the Game of Thrones series finale has gained notoriety. Season 8 of the show received backlash from fans for its seeming rush and inconsistent plot, but the final episode has gone on to become one of the so-called worst endings in television history. From Jon Snow's ending, to Daenerys' death, to Bran becoming king, fans have found endings to be a major disappointment, especially after eight seasons of epic plot and character development. Even "Independence Day" director Roland Emmerich hated the ending so much that he confronted showrunner David Benioff over his disappointment.
However, after the controversial ending, House of the Dragon came out in an attempt to repair fans' relationship with the Game of Thrones series. With the prequel series restarting and getting audiences back in love with George R.R. Martin's worldbuilding, many credit House of the Dragon for rekindling their love for Game of Thrones after the finale burned them so badly. While more fans tune in The Game of Thrones finale premiered better than House of the Dragon, and the spin-off series is definitely on the way to righting the infamous finale's work.
Despite the poor fan reaction to the series finale, Anderson was right to give to the cast and crew as thousands of people turned out for the show's final season. When filming Game of Thrones, many people shot for hours on end each day in less-than-ideal weather conditions, and while the ending might not be what fans were expecting, it's important to put the workload on set in perspective. Whether fans love or hate the episode, the Game of Thrones finale will undoubtedly remain a TV finale for the history books.