From Kratos to Ratchet and Clank: Who Is the Coolest PlayStation Mascot?
PlayStation has amassed a plethora of recognizable mascots like Kratos, Nathan Drake, and Ratchet & Clank, but only one is likely to be the best.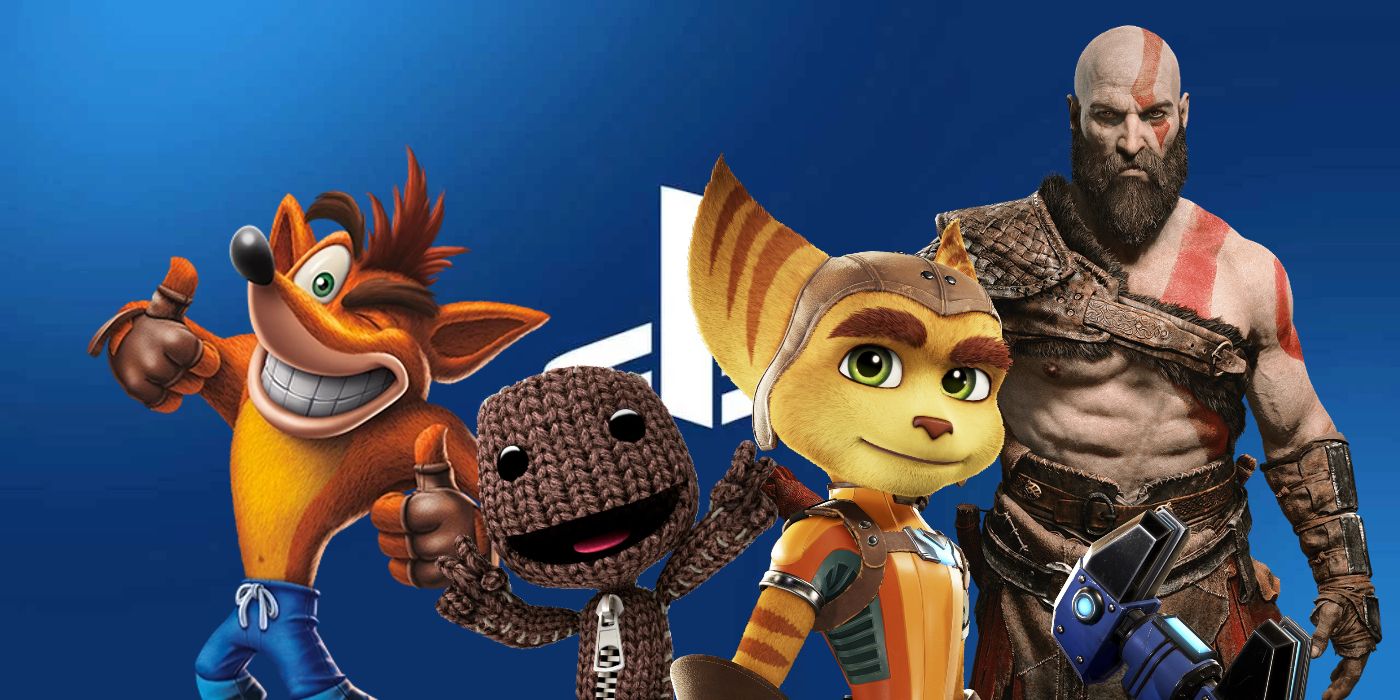 While PlayStation games have spawned many well-known characters over the years, only one video game protagonist can be the true face of Sony's gaming universe. The original PlayStation console was released in 1994, and its 12-year lifespan saw the release of iconic games like Crash Bandicoot, Metal Gear Solid and Final Fantasy VII. Now that the PlayStation 5 is Sony's latest console, a new potential mascot has begun challenging the old guard.
Throughout the brand's long history, there have been many amazing PlayStation exclusives and long-running series. Naughty Dog's platformer series Crash Bandicoot is particularly notable, as are its follow-up projects like Jak & Daxter, Uncharted, and The Last of Us. Insomniac Games also has a long pedigree, starting with the dragon Spyro, to franchises like Ratchet & Clank and Marvel's Spider-Man. Santa Monica Studios' God of War series has had a particularly long journey, with the first installment released on the PlayStation 2 and God of War Ragnarok only recently arriving on the PlayStation 5. The brand's pedigree has spawned a few potential PlayStation mascots, but only one can reign supreme.
Ratchet & Clank Aren't Timeless PlayStation Mascots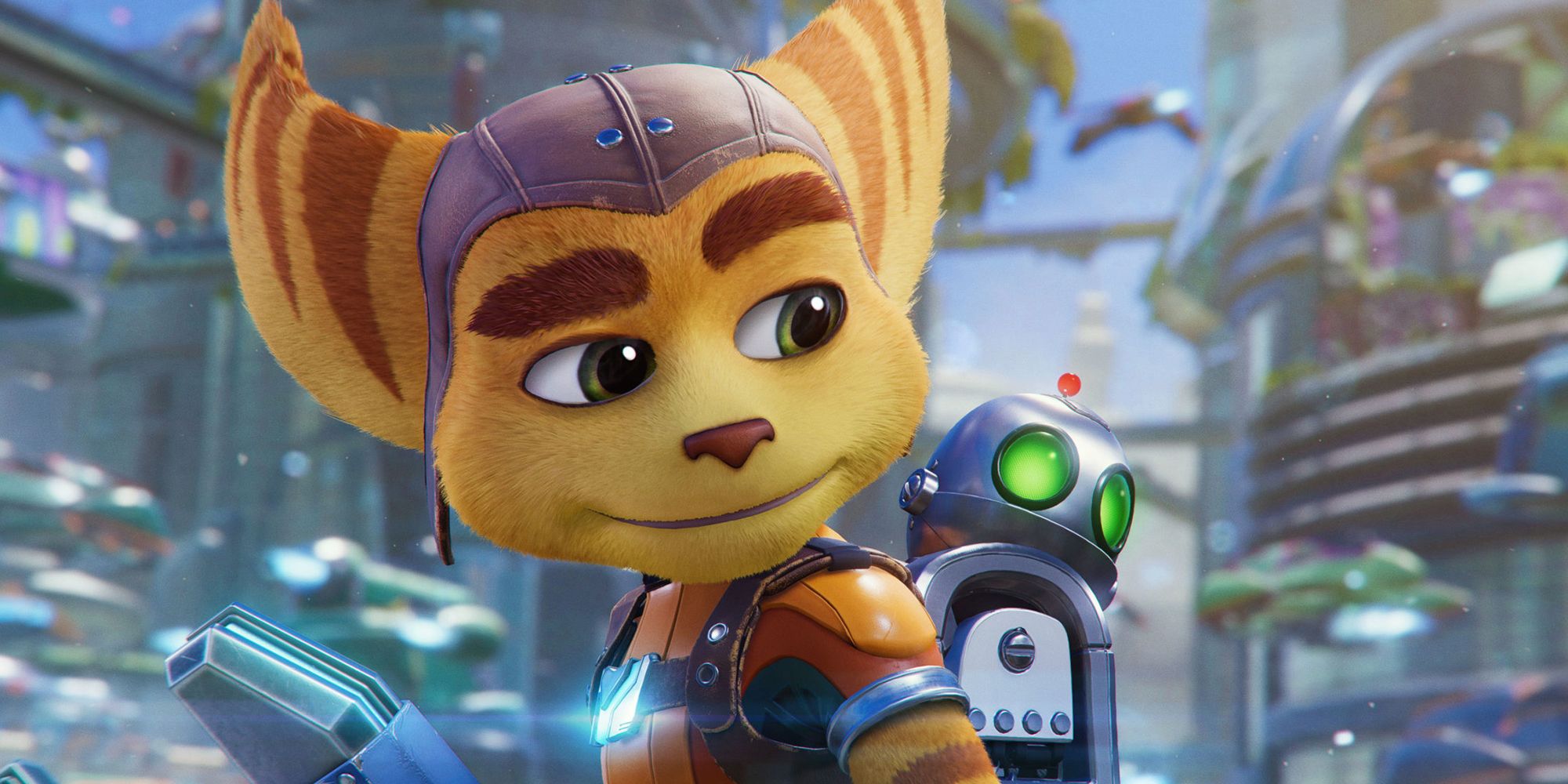 First introduced in the PlayStation 2 game In 2002, Ratchet & Clank was the surviving PS2 mascot from a bygone era. The third-person shooter and platformer stars two beloved characters: a Lombax mechanic named Ratchet and a brave robot named Clank. Insomniac's series has been a staple of the PlayStation franchise for decades, and the franchise has had each generation since the PS2 and has received new installments every few years. Many fans may consider Ratchet and Clank to be the definitive PlayStation mascots, even though they came after the brand's first generation and lacked a timeless quality due to their sci-fi style.
Kratos Is An Inconsistent PlayStation Mascot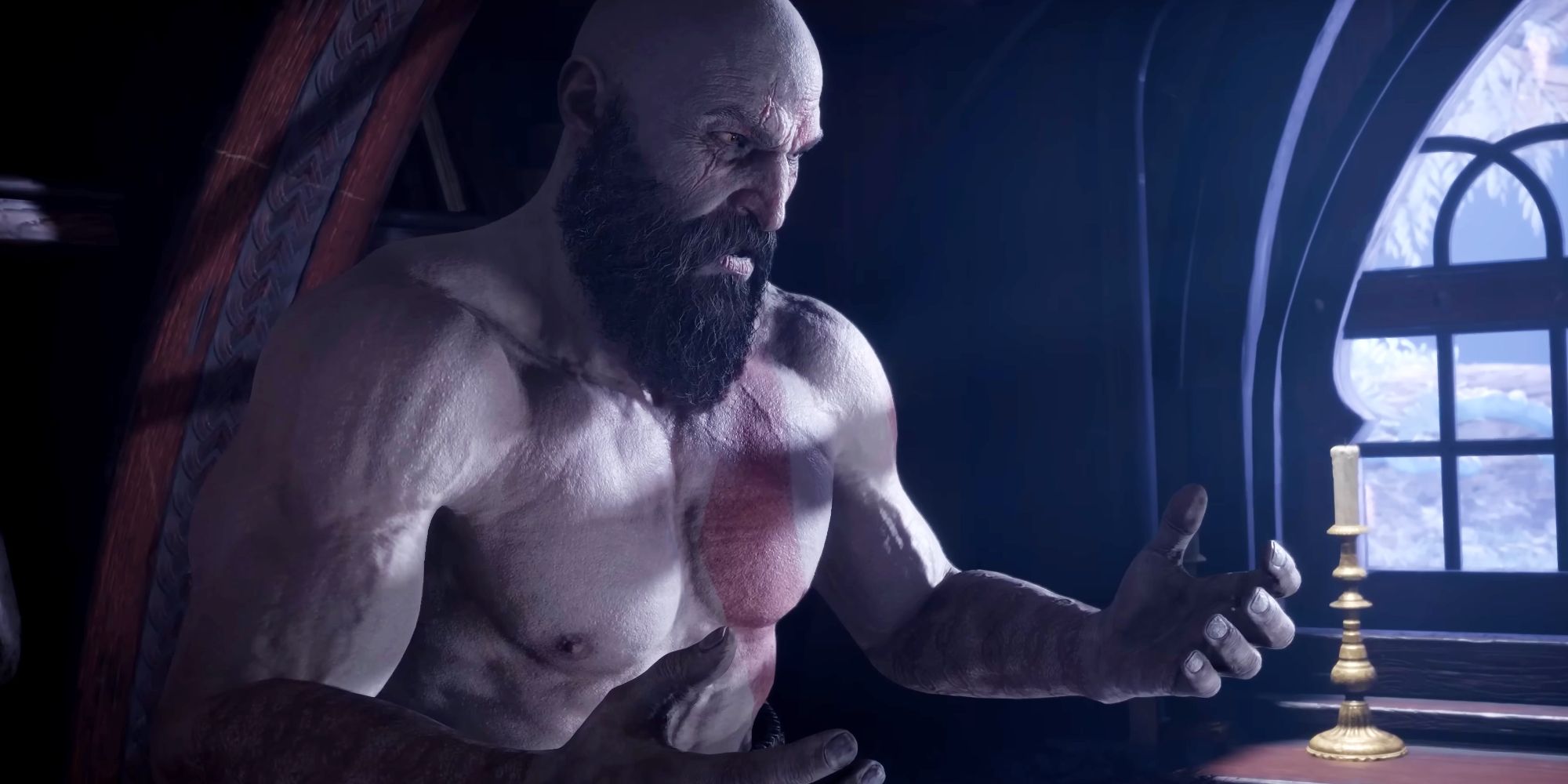 Like Ratchet and Clank, Kratos has been a PlayStation icon since the PlayStation 2 era. The brutal Greek god first appeared in 2005, and the original God of War game followed the ghost of Sparta as he slaughtered his fellow Olympian gods to avenge his dead family members. While many once thought of Kratos as a one-dimensional character, recent God of War games have added tremendous depth to the demigod hero as he and his son Atreus journey through Norse mythology. Kratos is undoubtedly one of the coolest and most enduring characters in the PlayStation pantheon, but his inconsistencies make him a less than ideal mascot.
PlayStation May Be Retiring Mascot Nathan Drake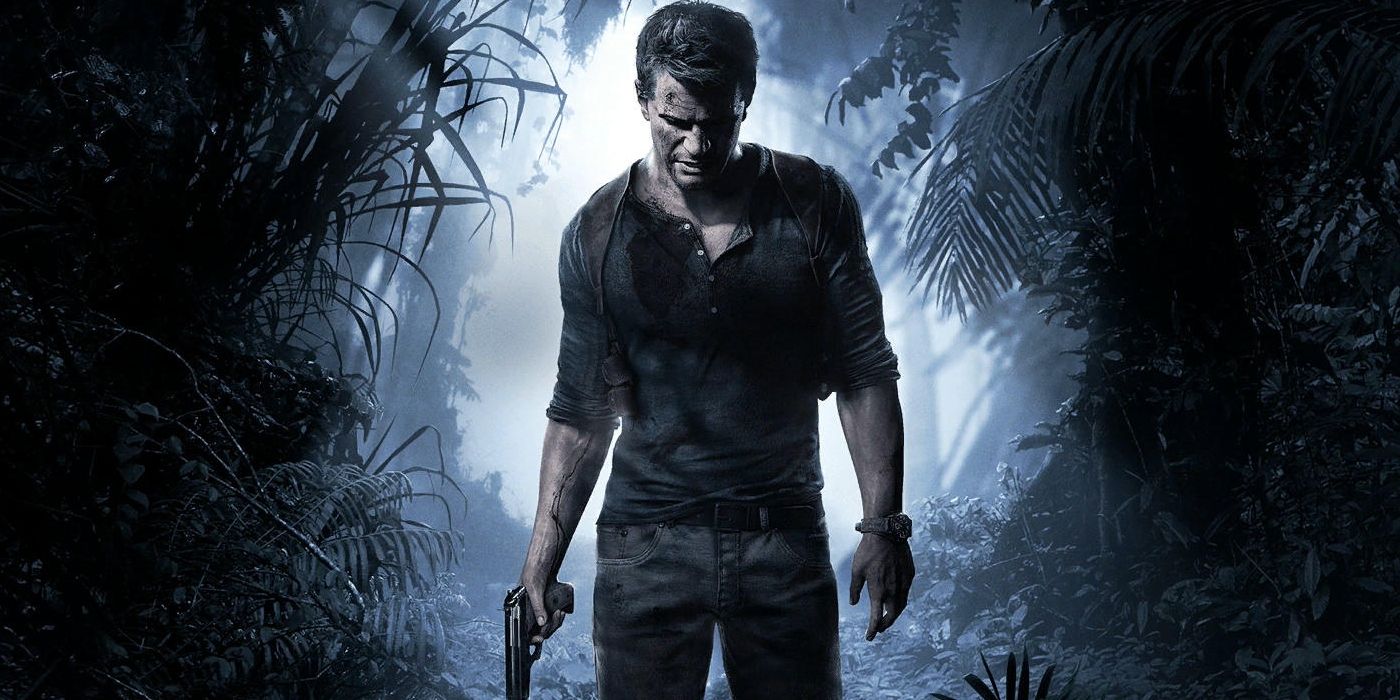 introduction In Naughty Dog's 2007 Uncharted: Drake's Fortune, crafty treasure hunter Nathan Drake was both downright daring and delightful. Drake, beautifully played by voice actor Nolan North, is always ready to face danger with one-liners and clever escapes. Nathan Drake is perhaps Sony's most recognizable game protagonist of the PlayStation 3 era.
However, the latest entry in the series, Uncharted: The Lost Legacy, may prove that Uncharted doesn't need Nathan Drake. Uncharted 4: A Thief's End saw Drake retire peacefully, and a standalone sequel replaced the series' supporting cast. Still, Nathan Drake's consistent bravery and irresistible charisma make him the perfect PlayStation hero.
Sackboy Is A Recent PlayStation Icon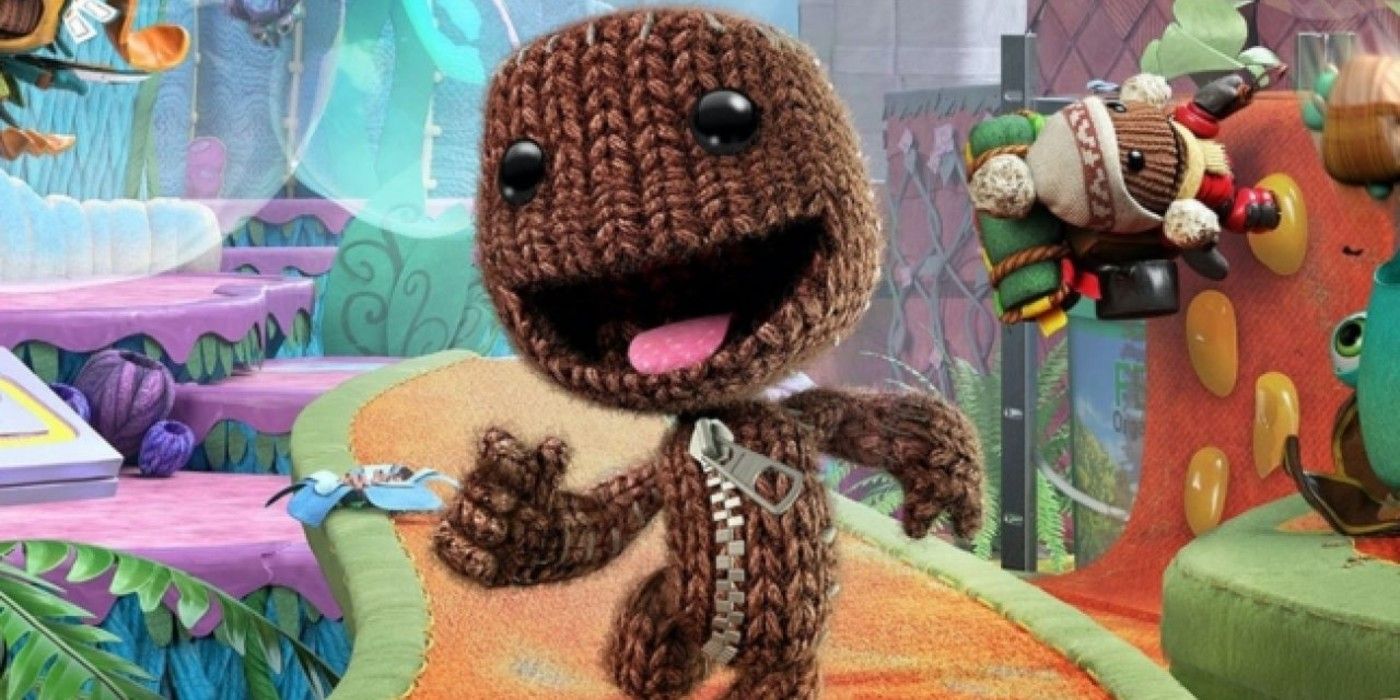 Frequently featured in other video game legends, Sackboy is a fairly new but undeniably iconic addition to the PlayStation roster. Introduced in the 2008 game LittleBigPlanet, the doll-like character is a blank canvas that players can customize as their in-game avatar. This usually makes Sackboy a certified Easter egg machine, with players dressing him up as other notable PlayStation characters featured in this article.
The 2020 PlayStation 4 game Sackboy: A Big Adventure recently gave the character new life By turning him into a platformer protagonist comparable to Mario or Sonic. However, the character's youth prevents him from becoming PlayStation's greatest mascot.
Astro Bot Is A Forced PlayStation Mascot
Unlike the other characters, Sony specially designed Astro Bot as the true mascot for PlayStation. The adorable robot first appeared as part of a mini-game in The Playroom VR, a 2016 game meant to showcase the capabilities of the PlayStation VR headset. Positive reception for the role led to his return in 2018 in Astro Bot Rescue Mission, a 3D platformer in which players search for Astro's missing crew. Bring him back and make him famous again with the free PlayStation 5 launch title Astro's Playroom that comes preloaded on every PS5. Astro is similar to Sackboy thanks to his cute and customizable appearance, but his current mascot status feels forced rather than deserved.
Crash Bandicoot Is The Coolest PlayStation Mascot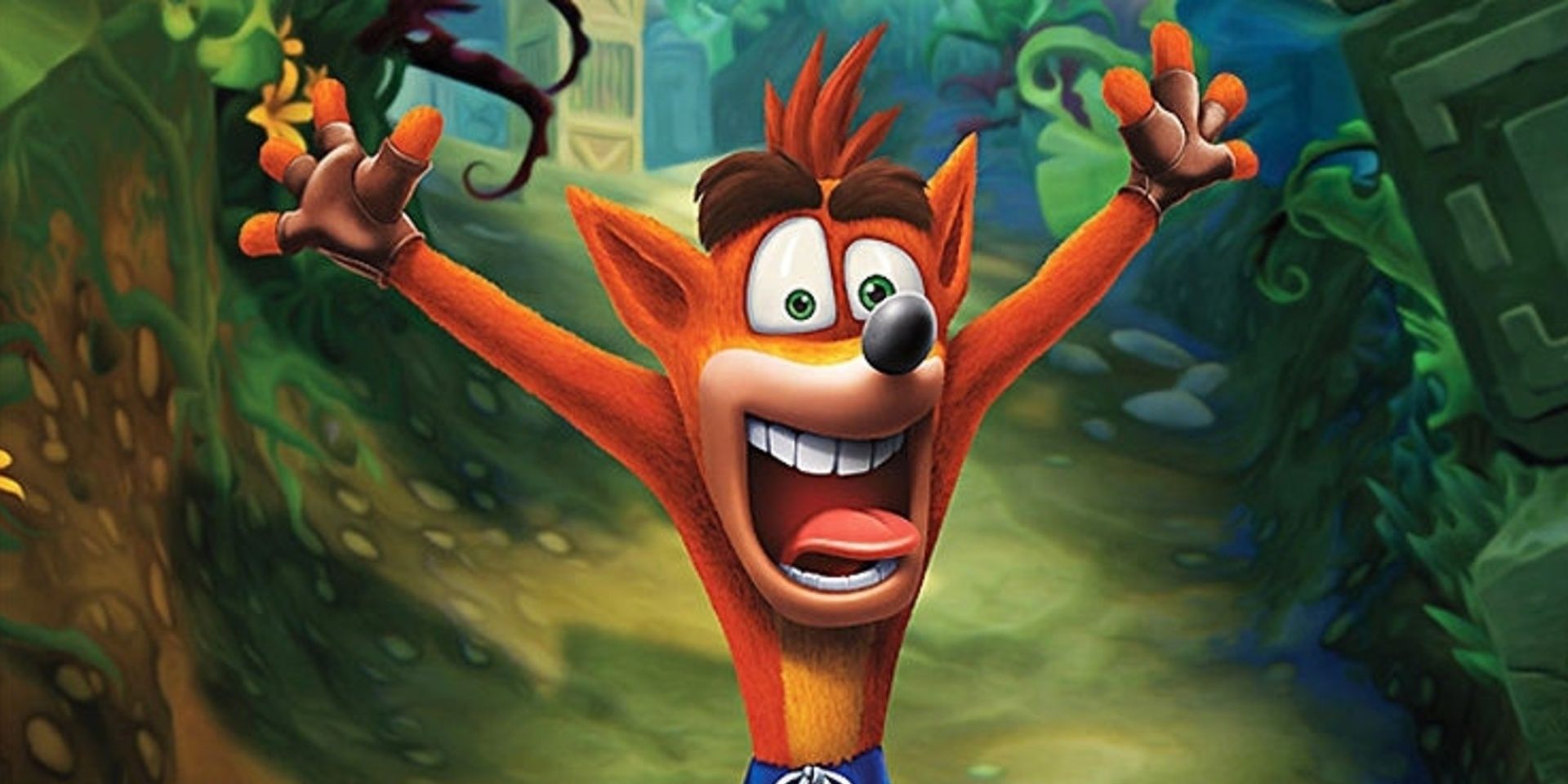 Every PlayStation character on this list deserves recognition, but Naughty Dog's crazy marsupial, Crash Bandicoot, is the ultimate PlayStation mascot. Crash Bandicoot's 25th anniversary just passed, and the platformer protagonist is still going strong with a new release. Released just a year after the original PlayStation release, the original Crash Bandicoot cemented bandicoot as a The main product of Sony's game series. Crash's goofy, nonchalant attitude sets him apart from other gaming mascots like Mario and Sonic, but his platforming background is also comparable. The Crash Bandicoot game is out now on consoles other than PlayStation, but the character's past makes him a true Sony legend.
While every major gaming company has multiple recognizable mascots, only one character can be the true face of the brand. For example, Nintendo icons like Link and Samus will never be as well-known as Mario, and Xbox mascot Craig the Beast is not as popular as the Halo hero Master Chief. Kratos, Nathan Drake, and Sackboy are a big part of the PlayStation lineup, along with various other gaming legends like Sly Cooper and Spyro the Dragon. However, Crash Bandicoot is the oldest and most recognizable PlayStation mascot to have managed to survive into the modern age.
More: Why Pokémon's original mascot was replaced