Takeshi Aramaki, Takefumi Terada, & Raio Mitsuno Meet: Forspoken
Three engineers of the up and coming daydream enterprise amusement Forspoken talk about the motivations behind the game's mechanics, legend, talking sleeve, and more.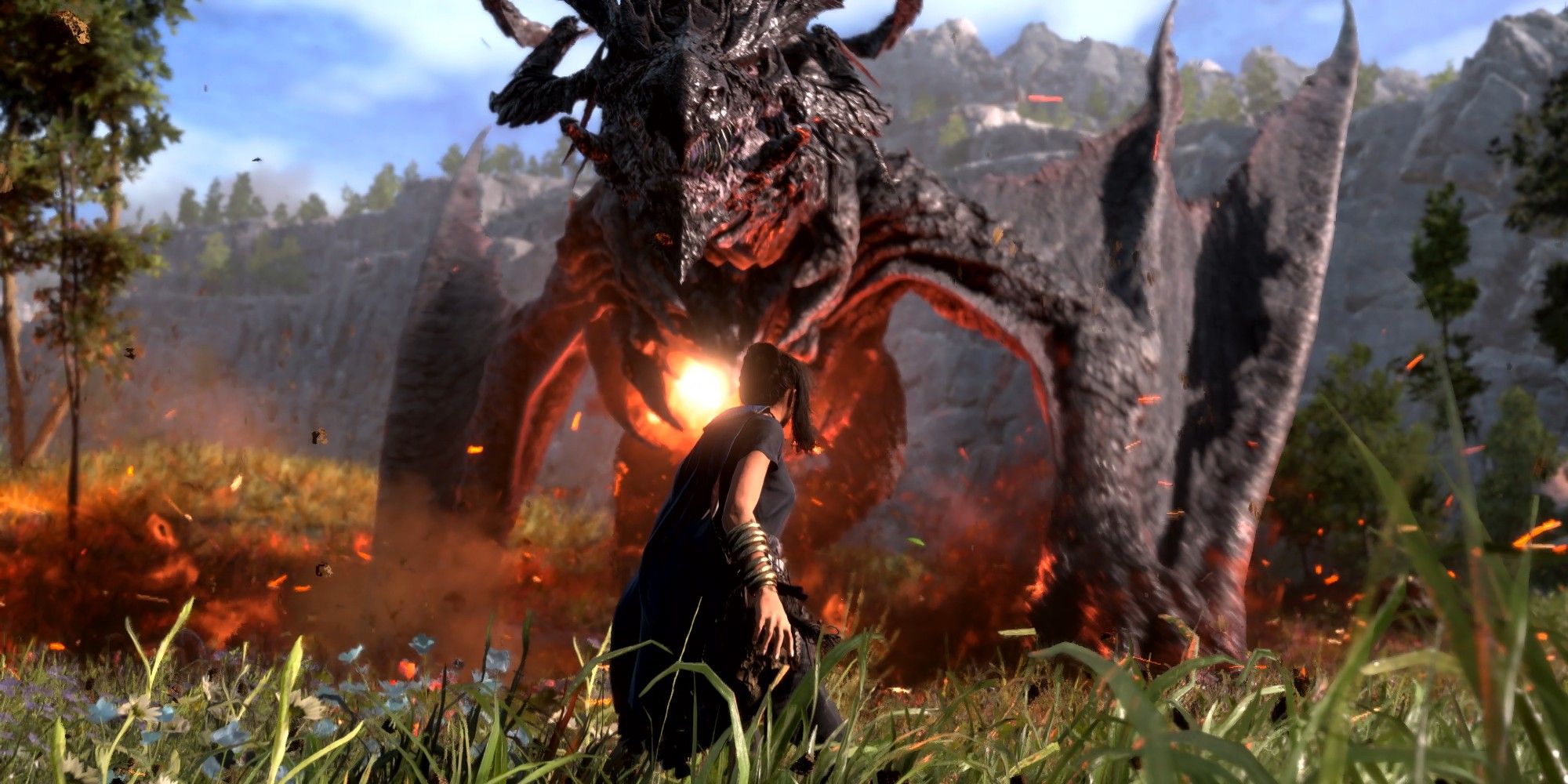 The up and coming daydream enterprise amusement Forspoken combines mysterious combat and a parkour traversal framework to make a totally one of a kind encounter. The diversion comes from Brilliant Preparations, a backup of distributer Square Enix, who have utilized their claim restrictive Brilliant Engine when creating the amusement to require full advantage of the PS5's graphical capabilities. Slated to discharge early another year, the amusement tells a angle out of water story in a world full of wealthy and creative legend.
Forspoken stars Frey Holland, a Modern Yorker who's strangely transported from her Modern York domestic to the mysterious world of Athia. A last see for Forspoken uncovered more approximately its story and enchantment ahead of its discharge another month, explaining on the most struggle of the diversion. This stems from an occasion Frey names The Break, which has spread debasement all through Athia. The Break is tied to a strife between the Tantas, capable matriarchs that run the show over Athia. As Frey works to settle The Break and get back domestic, she'll be supported by her talking sleeve and an ever-expanding library of enchantment - with the amusement containing four diverse enchantment schools - and parkour moves.
Head of Glowing Preparations and Chief Takeshi Aramaki, Co-Director Takefumi Terada, and Imaginative Maker Raio Mitsuno - with Square Enix's Ami Funaki interpreting for Terada and Aramaki - sat down with Screen Rage to talk about the inventive handle behind Forspoken, the uncommon Brilliant motor, and what they trust players get out of the diversion.
Screen Rage: I need to dive into this game's enchantment a small bit. Why are there four sorts? How did you choose and make them unmistakable shapes of enchantment?
Takefumi Terada: Taking you back to Final Fantasy XV, which we had been developing, the magic really did feel like the strong point. We thought that if we created an experience that's focused around magic, we were confident about building something that felt new and refreshing. When we were thinking about developing the next game after Final Fantasy XV, we really wanted to create battles and an entire game system revolving around the concept of magic. With that in mind, we placed a lot of importance on the story in Forspoken. As you know, we find this modern-day protagonist who gets transported into another fantastical world. Initially, she really doesn't have access to magic and is a modern day being. However, in this new fantastical world, she suddenly finds herself with the ability to utilize magic. We started her off with something that's more mid-range. But as she progresses through the game, she obtains access to fire-based, close-range magic. And then further along the line, she will find herself with more long-range, water-based magic, and so forth. It follows this story progression of Frey, at which point players will also gain more and more access to different types of magic. That's how we arrived at the four different types of magic that she gradually gets a hold of throughout the entire experience.
When the amusement to begin with begun, did you continuously have the vision of a talking sleeve being a urgent point of it, or did that come afterward?
Raio Mitsuno: It was pretty much from the beginning. Once we knew the story and the setting, and we established Frey, we knew that we wanted to have a companion for her that could match her screen presence. It's a talking bracelet, but Frey's got an awesome personality, and she's a dynamic character. We wanted to have that nice contrast for Frey with the personality of an inanimate object. Really, as much as it's Frey's journey, you know, they're side by side throughout the whole thing. So, pretty early on once we established Frey, we figured out the right personality to go alongside Frey.
Going back to that timeline in common. I know this begun numerous a long time prior. Can you provide me an layout of the greatest ways it's changed over time?
Takeshi Aramaki: Just to take you through the overall process, we initially started off working with Gary and Amy to really build that world. But thereafter, the idea of the parkour system came about and led to really utilizing that open world space. There weren't any large shifts or big changes that occurred in the process; everything kind of flowed smoothly.
What motivations were behind the Tantas and Athia within the game's legend?
Raio Mitsuno: The idea of the Tantas initially came about when we were doing the world building with Gary Whitta. He had an idea for this fantasy world that was ruled by matriarchs; that was what eventually became our Tantas. It was just that idea of a world that was filled with magic and ruled by these powerful sources. As we went through deeper, micro-level research, we all decided that each of them represents a certain virtue. They were once benevolent rulers of Athia, so the idea was to have them all represent a virtue. But then once the break happened, and everything went berserk and corrupt, it was just fun to express what would happen to a Tanta, which represented something really good, and made it become almost the opposite. It started from this idea of these matriarchs ruling the world to figuring out that they each represent something really good, with a lot of virtues, and then showing what happens to that when they get corrupted.
Do you folks have a favorite sort of enchantment within the diversion?
Takefumi Terada: I think the one that leaves the most lasting impressions, so to speak, is the first three magic spells at Frey's disposal [which are Earth-based Purple Magic], like the Burst Shot and stuff like that. That really served as a basis to build out the rest of the battle system and finalize all that. Those three would be the ones that I would bring up personally. Takeshi Aramaki: Personally, it would be Blast Slice, which is like a fire-based spear. That's the one I utilize quite often, but there were also quite frequent adjustments made to that as well. That's something that is really ingrained in the memory. Raio Mitsuno: I have two answers for this. My favorite spell is Bind. I think you have it as part of the start, and every time I get into panic mode, that's the first thing I do. Just hold them in place for a second and let me recollect myself; that's kind of my go-to. But in my overall style, I actually use Blue Magic a lot. Not because I'm good at using it; it's actually kind of tricky for me. It's a long range type of spell set, but I like it because it feels so good when you actually can hit your enemies after planning it from far away. It's kind of like sniping in a sense; it's hard, but there's a satisfying sense of achievement when you actually get it right. I tend to use Blue Magic a lot because of that.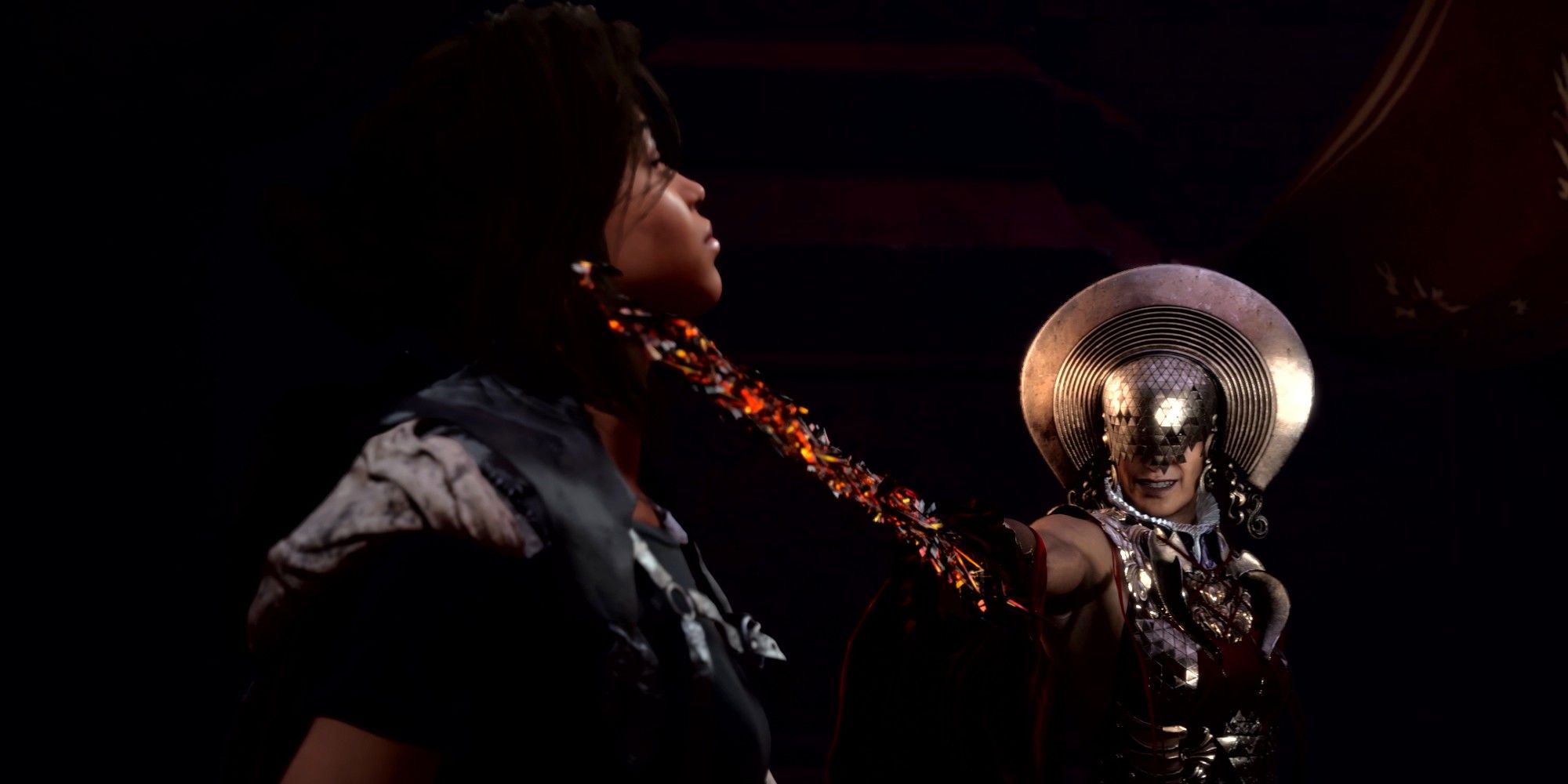 Can you conversation a small bit almost how the uncommon motor you've utilized to create the amusement has affected the visuals and execution?
Takeshi Aramaki: Rather than the typical game engine that others may be using, we do use an in-house, proprietary engine. What that allowed us to do was really introduce and address PS5 capabilities from early on, as well as introducing AMD technology early on as well. It really allowed us more time to improve the overall experience and really brush up on the quality; it allowed us more time to work on that. We've implemented the AMD super-resolution feature, which drastically improves the resolution again, and then also with regards to that high-speed SSD as well as all the PS5 controller features. Inclusively, we felt like we were really able to capture and capitalize on an experience that can only be found on the PS5. It really enabled us to capitalize on that.
I listened that there was a full-size model of Frey made to induce all of the points of interest on her rectify. Can you talk a small to the method of planning Frey, and fair the consideration to detail within the diversion in common?
Raio Mitsuno: We didn't make a real life-size scale of Frey. Basically, once we cast Ella Balinska, who was perfect for the role, we decided to model the character after her as well. We took her into the studio to do 3D scanning of her so that we have a real life portrayal of the character as Ella Balinska. Once the artist designed the outfit, we actually reproduced it in real life using real fabrics. We did that not just for Frey but for the Tantas as well. We've actually created their outfits. And once we made the physical versions, we then 3D scanned those and brought them back into our development environment. We got a compliment earlier today that the fabrics in the game look very realistic, and that's part of the effort that we made to design them, make them in real life, and then bring it back into the game. That speaks to the attention to detail of our artists and wanting to go that extra mile to make sure everything looks real.
Another little detail that truly stood out to me was the nails framework. How did that to begin with come around as a workman?
Takefumi Terada: The nail system actually came out of the lore and world setting of Forspoken. When the lore was built out for Athia, there was a culture within these lands where they would have these patterns on their nails. They would essentially act as charms or talismans, and that idea in and of itself was extremely interesting, so we've taken that and formulated that into a system. Especially because the team has experience working on RPG systems and so forth, we really did feel like this nail system would create a new and unique experience as an RPG system in and of itself. That's where it all kind of started.
Is there anything else you'd like players to know around Forspoken?
Raio Mitsuno: What I'd like to say is that the character we've created, Frey, is an original character. We think she's a breath of fresh air, so to speak. She's a new type of character that we were able to create, and it's very difficult to introduce a character like that in a new IP. No one knows anything about the game, and no one knows much about the character, so it's really hard to explain such a dynamic and complex character. But I think that once players have a chance to play the game, when it comes out, they'll really be introduced to her and get to know her. They'll be able to connect with her and root for her, and I think that's something that will have to wait for the game to come out for people to really experience it. But we're really proud of the character we've created, and we hope that players are interested in looking forward to it. Takefumi Terada: I want to speak to the open-world aspect, which is one of the key features of the game. It is an open-world idea that really lends itself to ensure that players can fully enjoy the magic parkour system. We would love for everyone to really just run through the environments, enjoy the various types of content and dungeons available, and then you might also come across some cute creatures in your path. We would love for you to explore and find those within the world. Takeshi Aramaki: I personally am the type to kind of explore every nook and cranny of an open world. However, if you do really want to focus on the story experience, you can lower the difficulty and really focus on progressing through the story as well. It does offer quite a range and variety that will cater to the different play styles of the players themselves. I would love for everyone to enjoy the game by finding what works for them.
More: Forspoken: Everything We Know So Distant