Star Trek: Discovery's Kovitch Teases May Be Hiding Season 5's True Villain
The enigmatic Kovic looks set to play a bigger role in Star Trek: Discovery season 5, and he could be the key to uncovering the season's true antagonist.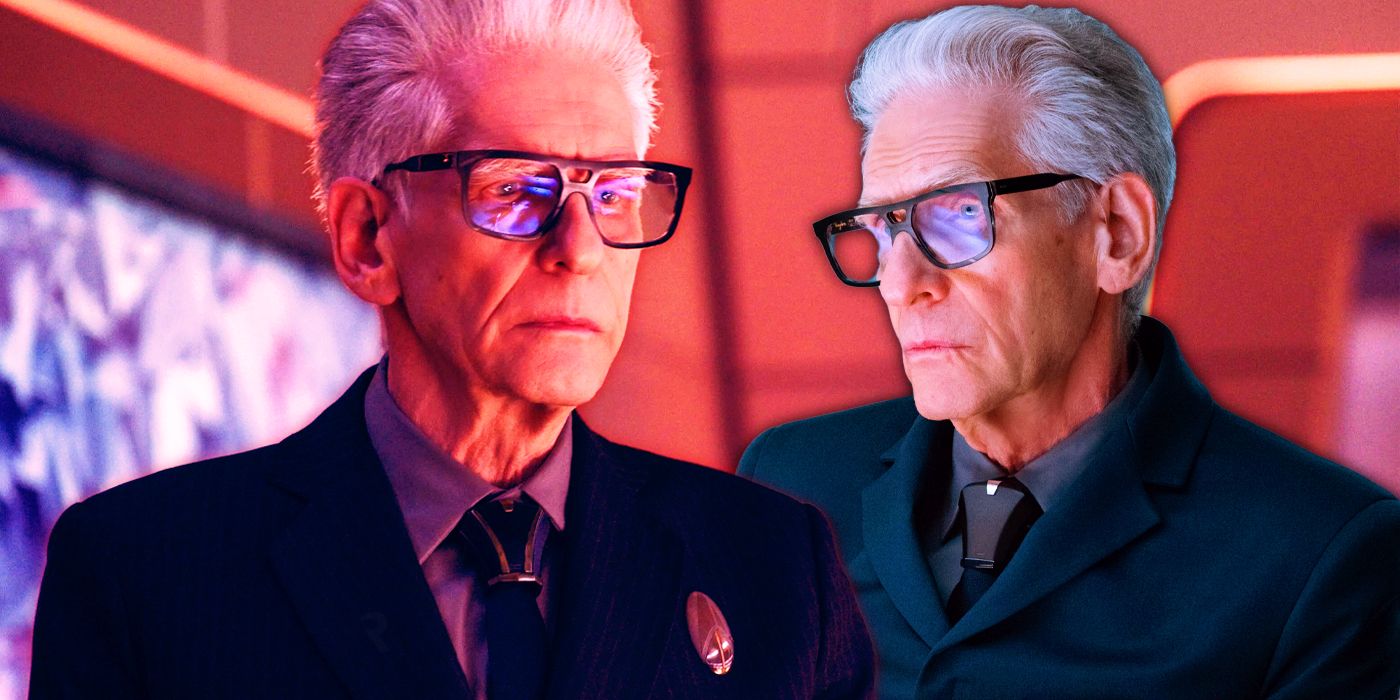 Star Trek: Discovery season 5 looks set to give the enigmatic Kovic a bigger role, perhaps the key to uncovering the season's true villain. Played by legendary director David Cronenberg, Kovic is a 32nd century Starfleet operative whose motives and overall mission remain unclear. He was particularly interested in Philippa Georgiou's version of the mirror universe, a former student of Terran history. Assisted by Dr. Hugh Culber, he is an important factor in bringing Georgiou back in time before her time and space displacement could kill her.
In season four, Kovic serves as an advisor to the newly opened Starfleet Academy. After Lieutenant Sylvia Tilly leads a group of cadets on an unexpectedly dangerous mission, Kovic offers her a teaching position at the Academy, which she accepts. In the Season 5 trailer, Kovic sends Captain Michael Burnham on her new mission to find a centuries-lost ancient power. He almost certainly knows more about this power than he revealed to Burnham, and may hold the elusive answers about season 5's true villain.
Star Trek: Discovery Teases A Bigger Role For Kovich In S5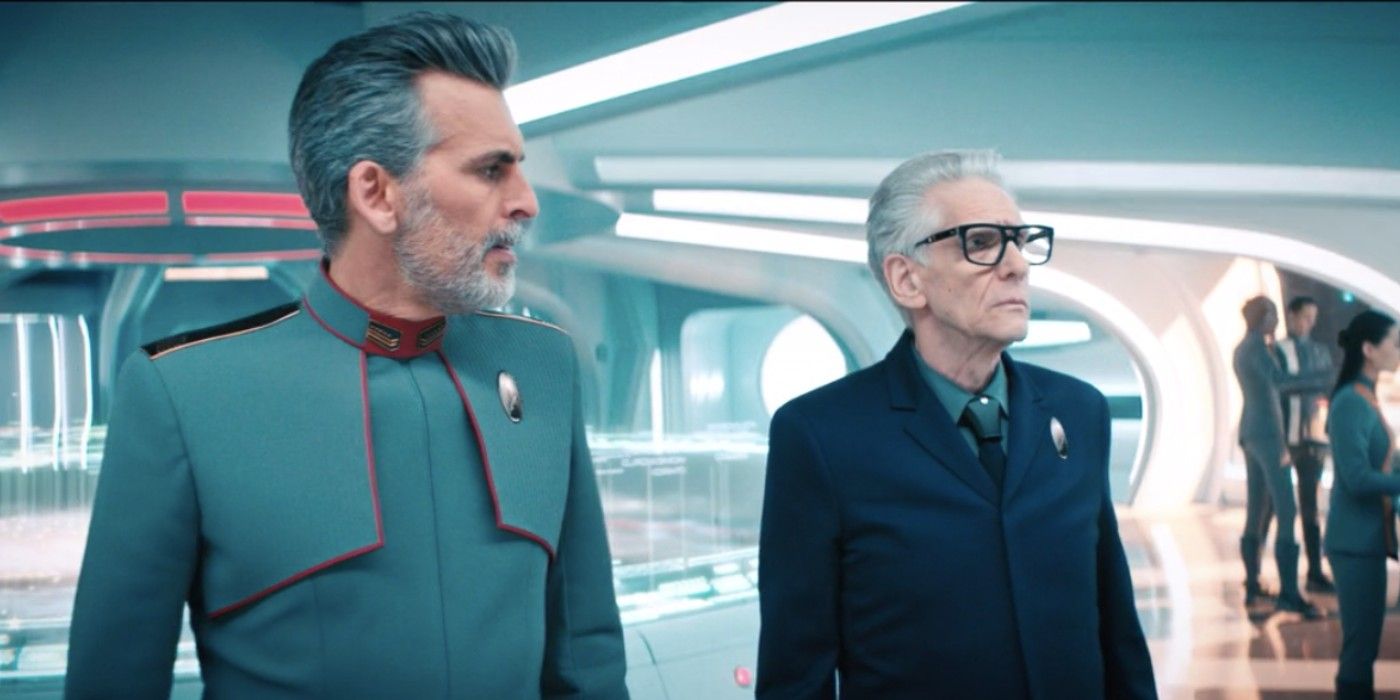 Kovic has been present on the Discovery since the ship's arrival on the 32nd A Century in Season 3. Despite his importance in The Burning Mystery and Dark Matter Anomaly Crisis, Kovic reveals very little about himself and his motivations. He has shown a dark side on several occasions, notably during his interrogation of Georgiou and his suggestion to Admiral Vance to destroy the Discovery to prevent the spore drive from falling into the hands of the Emerald Chain.
Kovich looks set to take on a larger role in Season 5. Not only did he give Burnham her new mission, but he can be seen on the Discovery bridge in this season's trailer, suggesting that he might be involved in at least some of it. Kovich's presence on the Discovery would make the ship The tension is welcome, and the ship may have gotten a little too warm and cute since it entered the 32nd century.
Kovich Can Introduce Discovery Season 5's Real Villain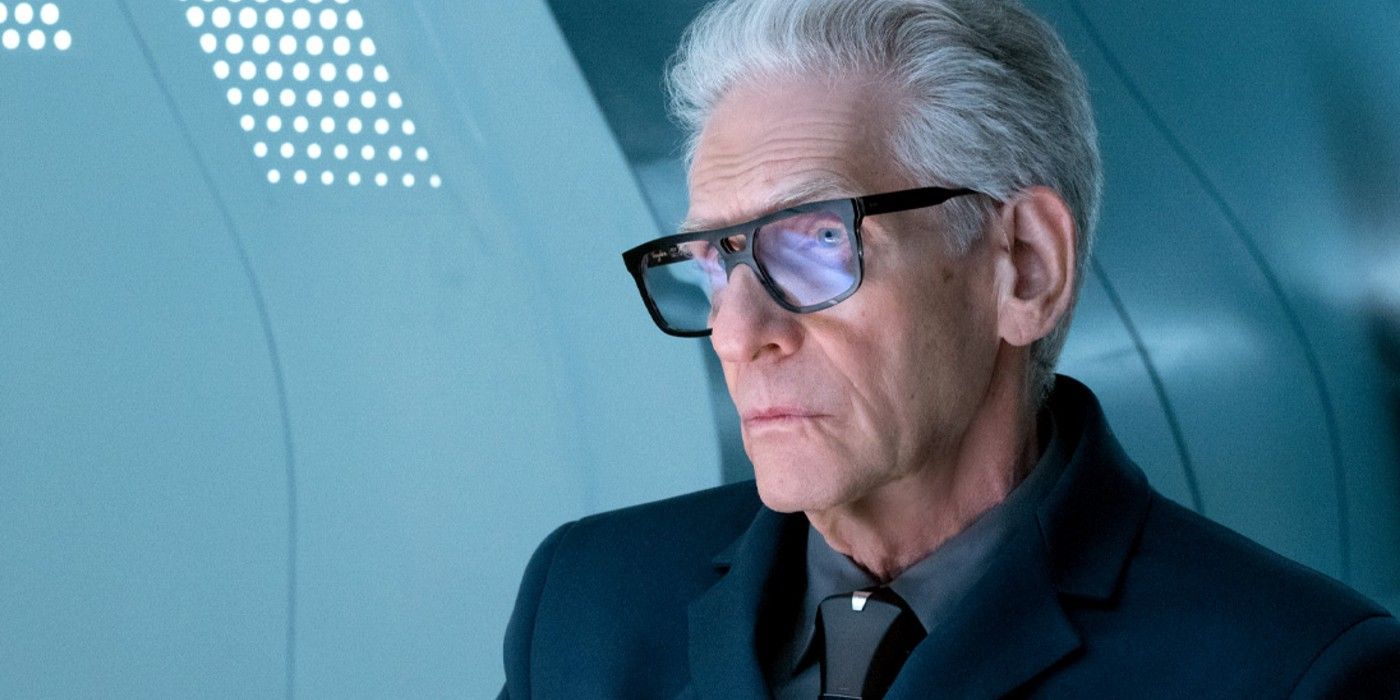 Discovery season 5 will also feature Moll and L'ak, the former messenger duo who seem to be searching for the same ancient power as Burnham and crew. The pair seemed unlikely to be the main villains in the story - one of the most common criticisms of season 4 was the lack of compelling antagonists, The ostensible villain Ruon Torka is on the horizon. There's no way the Discovery made that mistake two seasons in a row.
The shadowy, amoral Kovic may hold the answer to the villain's question. It could have been Kovic himself, but it seems more likely that it was a message he withheld for reasons unknown to him. Regardless of the outcome, Star Trek: Discovery was a better show when Kovic was around, manoeuvring discreetly in the dark corners of Starfleet.