How to set up personalized spatial audio on iOS 16 (AirPods and Beats)
The process for setting up personalized spatial audio for supported AirPods and Beats products on iPhone is the same. This is what you have to do.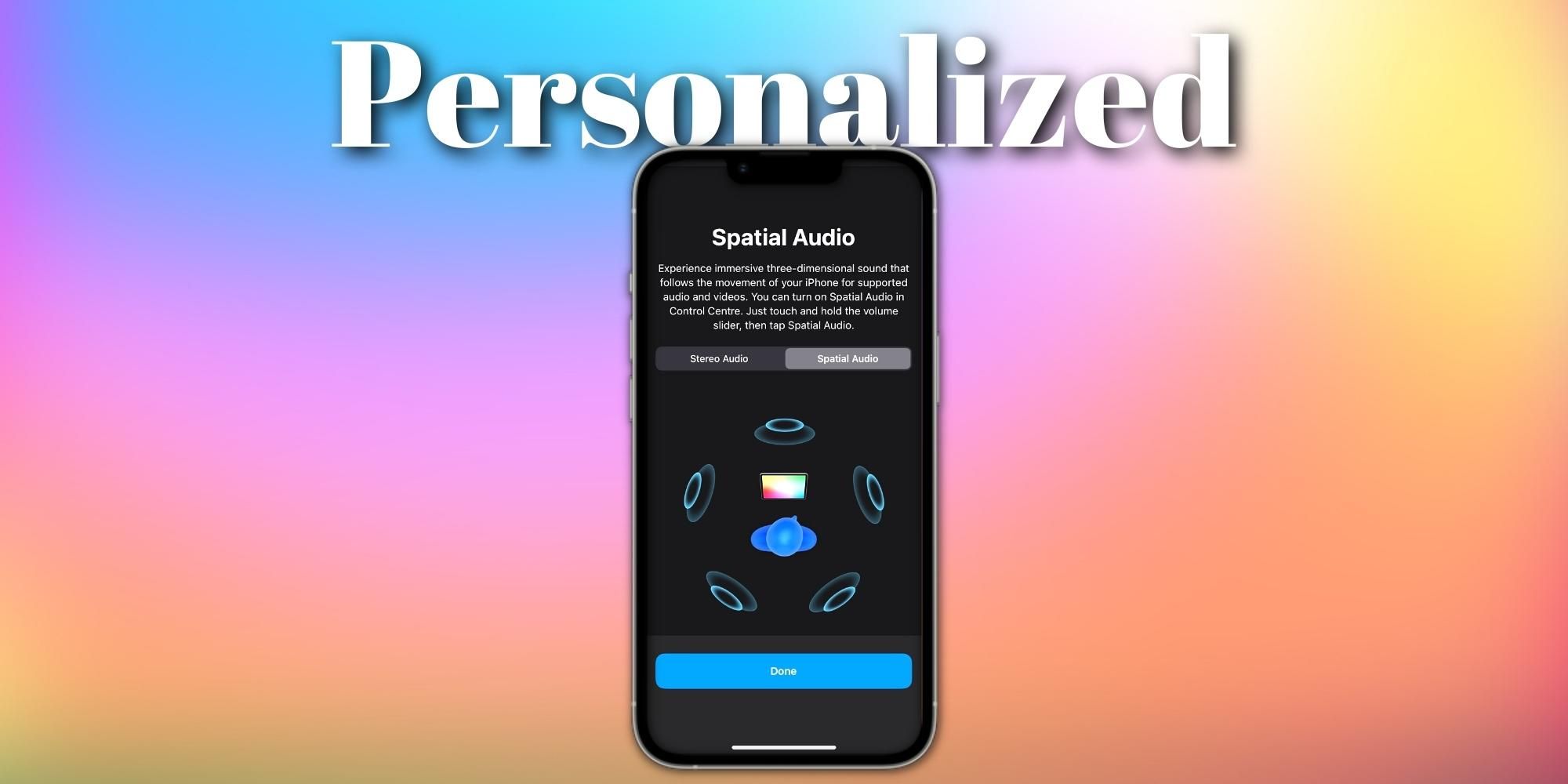 Personalized Spatial Audio enhances the listening experience for iOS 16 users by creating unique audio profiles based on the shape of the user's ears. However, setting up the feature can be daunting if users don't know exactly how to do it, although since 2020, personalized spatial audio has been available on a variety of Apple devices, including iPhones, iPads, and Macs, as long as they have Supported audio devices.
Personalized spatial audio is available on any iPhone with a TrueDepth camera system and support for iOS 16. These include all models in the iPhone X series, all the way up to the iPhone 14 series, with the exception of Apple's affordable SE smartphones. Also, personalized spatial audio is only available for a handful of Apple's audio products, including AirPods (3rd generation), AirPods Pro (1st and 2nd generation), Beats Fit Pro, and AirPods Max. To set up personalized spatial audio on AirPods or Beats Fit Pro, users should first connect the device to their iPhone.
Scan Your Right And Left Ear
With headphones connected, open the Settings app, tap the audio device name, and select Personalize Spatial Audio. On the following screen, tap "Personalize Spatial Audio" again and tap "Continue" at the bottom Screen. First, the feature will capture the user's face from various angles, similar to when Face ID was first set up. Users will be asked to place their face in the camera frame (12 inches in front of them), then place their head in a circle to show all angles. Click "Begin Front View Capture" to let the system capture the required details.
Click "Continue" to continue. In the next step, the user has to capture an image of the right ear by clicking "Start Right Ear Capture" and placing the camera in front of the right ear. Click "Continue," select "Start Left Ear Capture" and repeat the process. The system will use audio and visual cues to guide users through setup. Once complete, the feature creates a "Spatial Audio Profile for the Listening Experience" for the user.
While Spatial Audio improves the user's listening experience, it is not available for all iPhone apps. Streaming services like Netflix, Apple TV, Hulu, and Discovery+ support Apple's Spatial Audio. While Apple Music supports Spatial Audio, it's only available for some songs. Worth noting in apps that don't support these features It's YouTube. So while users can set up personalized spatial audio on devices running iOS 16, the feature may not be available for all audio and video apps.
More: How to add a Spotify widget to the iPhone lock screen in iOS 16