How Kim Kardashian Feeds Her Fans on Her Podcast
Kim Kardashian recently appeared on the Angie Martinez IRL podcast, giving fans the insight they wanted from her about the Kardashian family.
One thing fans have said about "The Kardashians" since its premiere is that it's boring and doesn't do audiences any favors. When "Keeping Up With the Kardashians" ended, the famous family decided to adopt a new format for their Hulu series. Instead of producing actual drama and insider scoops about their lives, the Kardashians have produced heavily edited strategic series that fans have accused of being 45-minute commercials for the family brand. Kim Kardashians hasn't kept fans informed about the circumstances of her divorce from Kanye West, and never mentioned any of the drama he caused. Fans have been begging the family to make major changes to their show.
Kim recently appeared on the Angie Martinez IRL Podcast, where she gave the insight fans wish she could give them in the Kardashians. In this episode, Kim talks about co-parenting with Kanye and protecting her kids from the media storm surrounding him. This year, Kanye sent threatening messages to Kim's ex-boyfriend, Pete Davidson, and spread anti-Semitic messages on social media and in interviews. However, in the podcast, Kim said she doesn't let her kids know anything about Kanye because she wants them to have a good relationship with their father.
Fans Want Kim To Talk About Kanye On The Kardashians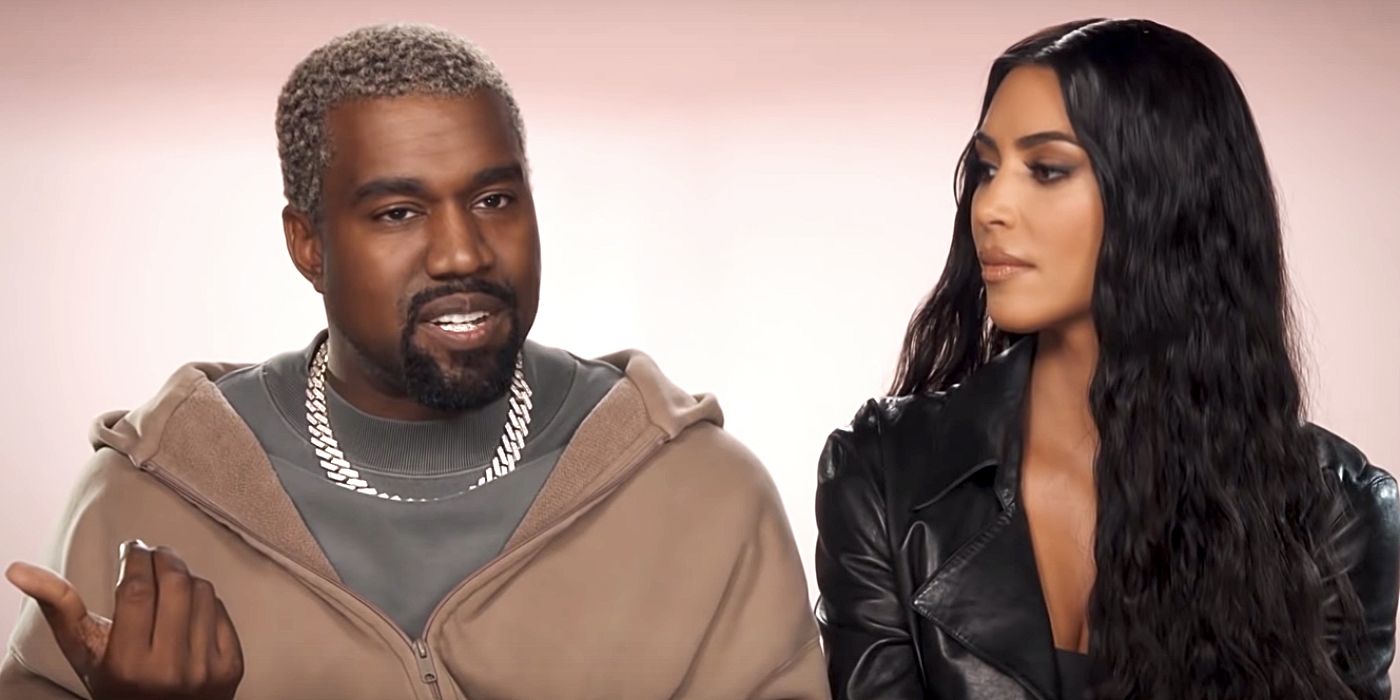 Fans have been begging Kim to talk about her relationship with Kanye on the show. However, she persisted in promoting her business and creating fake dramas, such as The Kardashians Season 1 Roblox Scandal. Kim even cried on the podcast episode when she talked about co-parenting with Kanye and what an amazing father her late father, Robert Kardashian, was. She displays that raw vulnerability that the Kardashians lack. Kim cried at the series premiere of Roblox Scandal, but fans couldn't believe her tears were real.
Everything about the Kardashians is strategized and manipulated; however, the podcast episode was the most authentic Kim has been with herself in a long time. At this point, fans aren't sure if they're tuning into Season 3 of The Kardashians because they found the first two seasons too boring. If Kim wants her show to continue, she should show more of what she shows on her podcast. The reason Kim rarely talks about Kanye on the show is probably because it's her way of protecting her kids. However, there are other ways she can be open and authentic with fans.
Kim Can Talk About dating after nearly seven years of marriage, as she does on her podcast. She can also open up about what it's like to be a single mother. There are so many great moments in the podcast episode that fans love to watch. It was clear from their reactions that this was what they wanted to see in the Kardashians, not the SKIMS photoshoot. Hopefully Kim will pay attention to how fans react to her appearance on the podcast and bring the authenticity of her podcasting to the Kardashians.
More: Why fans bashing the Kardashians is boring and formulaic