Santa Camp Cast Share Their Encounters Amid The HBO Max Narrative
The cast of HBO Max's occasion narrative, Santa Camp, clarify the lessons they learned and how recently discovered differences within the Santa industry influences them.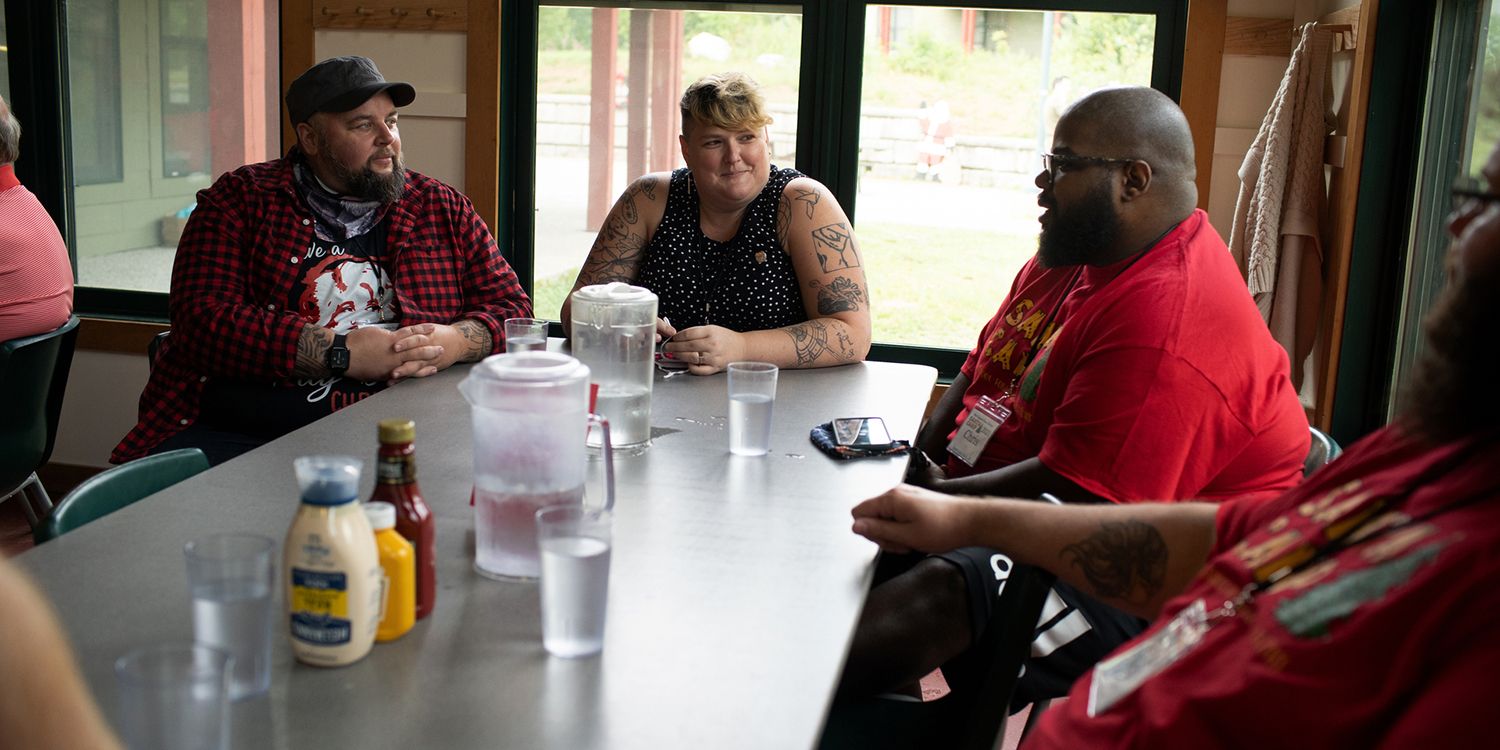 Presently gushing on HBO Max, Santa Camp could be a endearing and enlightening narrative that takes after a professional Santa society in Unused Hampshire. Rather than gathering at a log cabin another to a chimney within the winter, these professional Santas assemble at an open air camp in Eminent to go kayaking and swimming within the lake. After a long convention of straight white Santas, be that as it may, the gather realizes that it's time to open the entryway to Santas of all races, sexual orientations, and sexualities. Chief Scratch Sweeney (AKA Jane Doe) chronicles not as it were the unused and moved forward session of Santa Camp but moreover the unused members' ventures as well as the lessons learned by the watchmen.
Whereas presenting watchers to the open air exercises and indoor traditions of Santa Camp, the unused HBO Max narrative sharpens in on the lives of many unused Santas who drop exterior the generalization that numerous have come to anticipate. Santa Chris, a Dark man who confronted extraordinary bigotry after dressing up as Santa and brightening his domestic for his girl, chosen to appear the world he had a place to the North Shaft as much as anybody else. Trans Santa Levi and his accomplice Dr. Claus Heidi challenged the idea of the ordinary Claus and Mrs. unit, instep celebrating the frigid match as rise to accomplices and creating a secure space for LGBTQ+ young people to create their Christmas wishes. At long last, Blade Ciappara may be a Santa with spina bifida whose dream is to take part in a Christmas parade, so his mother Suki decided to halt at nothing to create that dream a reality.
Santa Camp talked to the proficient Santas around how they got their begin within the Santa industry, what brought them to the camp, what they took absent from their encounter, and how inviting each kind of Santa has changed their lives.
Santa Camp Graduates On HBO's New Documentary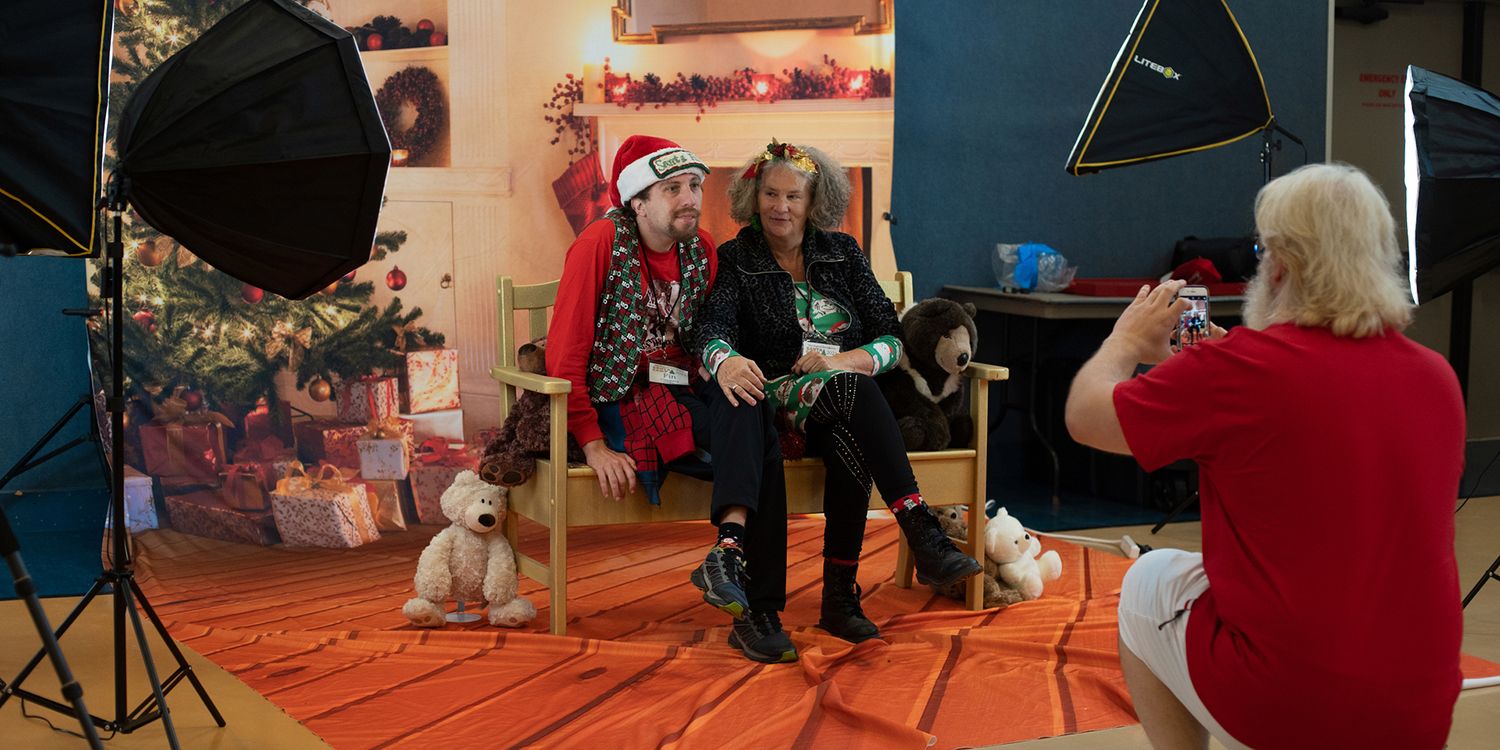 Screen Tirade: I did not know Santa Camp was genuine some time recently learning around this narrative, and the concept is astonishing to me. When did you learn around it, and what made each of you want to tell your Santa story?
Santa Chris: Someone from Santa Camp reached out to me after hearing about my story, just after I got introduced to the world of professional Santas. There were a ton of guys that didn't live close to me who wanted to do things like put a photoshopped image of our family together with Santa holding it as a sign of support. Moving forward, someone reached out to me and asked if I potentially wanted to come and be Santa, because they had seen a picture of me dressed up as Santa. I decided, "Why not go ahead and give it a shot? Let's see what we can make of this." Trans Santa Levi: I found out about Santa Camp from the documentary, but we were definitely excited. Dr. Claus Heidi: I think I imagined this warm, cozy Santa convention in the winter with hot chocolate and cookies. [Laughs] But it's in August, and Santas are swimming in the lake. It was more camp-like and also way more educational than I anticipated. It very much felt like I was going to a conference, going to these different sessions learning about outfits and the business and logistics. It was very different than I anticipated, which was interesting. Santa Fin Ciappara: About 10 years ago, my friend Miriam bought me a Santa suit, and I started wearing my suit at Christmas for the kids. I want to be a real Santa because I love Christmas. Suki Ciappara: We had joined the New England Santa Society about a year before we heard about the documentary. We were we were part of the organization, and we were planning on going to Santa Camp anyway. Then Santa Dan connected us to Nick and Stacy, so we joined the documentary.
Did you have got any doubts approximately either security or legitimate representation when to begin with drawn closer almost the Santa Camp narrative, and how were those settled through the shooting?
Santa Chris: When I first got the letter, I actually posted it to Facebook. Between the time that I posted on Facebook, went to the police department to file a police report, and got back home? The story had already been shared 2000 times. Because it was an emotional response to getting the letter, I didn't block out my name or my address. Initially, people just started showing up at our house to show support. Thanks to local news stories, one guy looked up our voting record and showed up at our house one night. He told us the story about how he figured it out, and I was like, "Okay... This has to stop." The other reservation was filming my daughter. She doesn't know about any of the letter stuff; all that she knows is that I went to Santa camp, and now Daddy's Santa and she's an elf. But Nick and Stacey definitely made me feel safe and comfortable with allowing her to be filmed and allowing them into my home and everything. There were reservations, but the crew definitely did a good job alleviating them. Trans Santa Levi: Everyone was super welcoming to begin with, and I think they were trying. Some of their verbiage and things like that were off a little bit, but they just needed a little bit more insight into how to have inclusive language. Even through that, they very open to learning, and I don't think either one of us experienced anything that was harmful. There were some things said in a couple of group panels that were a little cringeworthy, and we grabbed each other's hands a couple of times because of it. But you've gotta give people the benefit of the doubt for that. Suki Ciappara: No, we were totally excited. It was just like, "Are you kidding me? Yes!"
How long did it take for the individual Santas, Mrs Clauses, and Mythical beings to warm up to you or bad habit versa once you begun camp? Who did you bond with most, or whose story moved you most?
Santa Chris: The guy that I was actually closest to at Camp was Santa Keith. After I read the letter, he's the really tall one that stands up and sings. He and I have kept in contact since camp, but I felt close to Santa Levi and Dr. Heidi as well. My moms are lesbian, so there's a moment in the film where I say that growing up, my Santa was a black lesbian woman. Meeting them at camp, I wanted to make sure that they were as comfortable as possible and that I try to protect them a little bit—even though Heidi herself was making sure that I'm okay. So, we were checking on each other because we know that we are legitimately the minority in this situation. You think that you can get along with everybody, and we really did, but the unknown is always the scary part. You want to make sure that if anything happens, you've got somebody else's back and they've got yours. They've got your back, and it's a good thing. Dr. Claus Heidi: We did have a moment where a Santa pulled us aside and said, "Thank you so much for being visible. I myself am an enchanted Santa, but I've never been out because I'm afraid of what that will mean in my community and what that will mean for me being Santa. But it's so affirming for me to see you." And here's this man who, like, fought in World War II. [Laughs] He's not young, but he's saying that to us. I think that was a Santa story that really resonated for me. And, obviously, the other stories featured in the documentary, like Santa Chris and Fin and Suki. Getting to learn more about their journeys was really empowering for us. Fin Ciappara: Santa Dan taught me how to wave to the crowd in the parade. And there was a tall North Pole sign that Santa Dave made, so my mom bought it for me. I was happy and excited to see myself in the movie, and being in a parade made me feel good. Suki Ciappara: We met the other Santas that are in the movie, and that was really cool. We were all new to Santa Camp, and we met a couple of other folks that we've stayed in touch with. A couple of the different Santos live in the area, so we've stayed in touch with them. Santa Dan and his wife Diane are amazing too; she's really nice lady.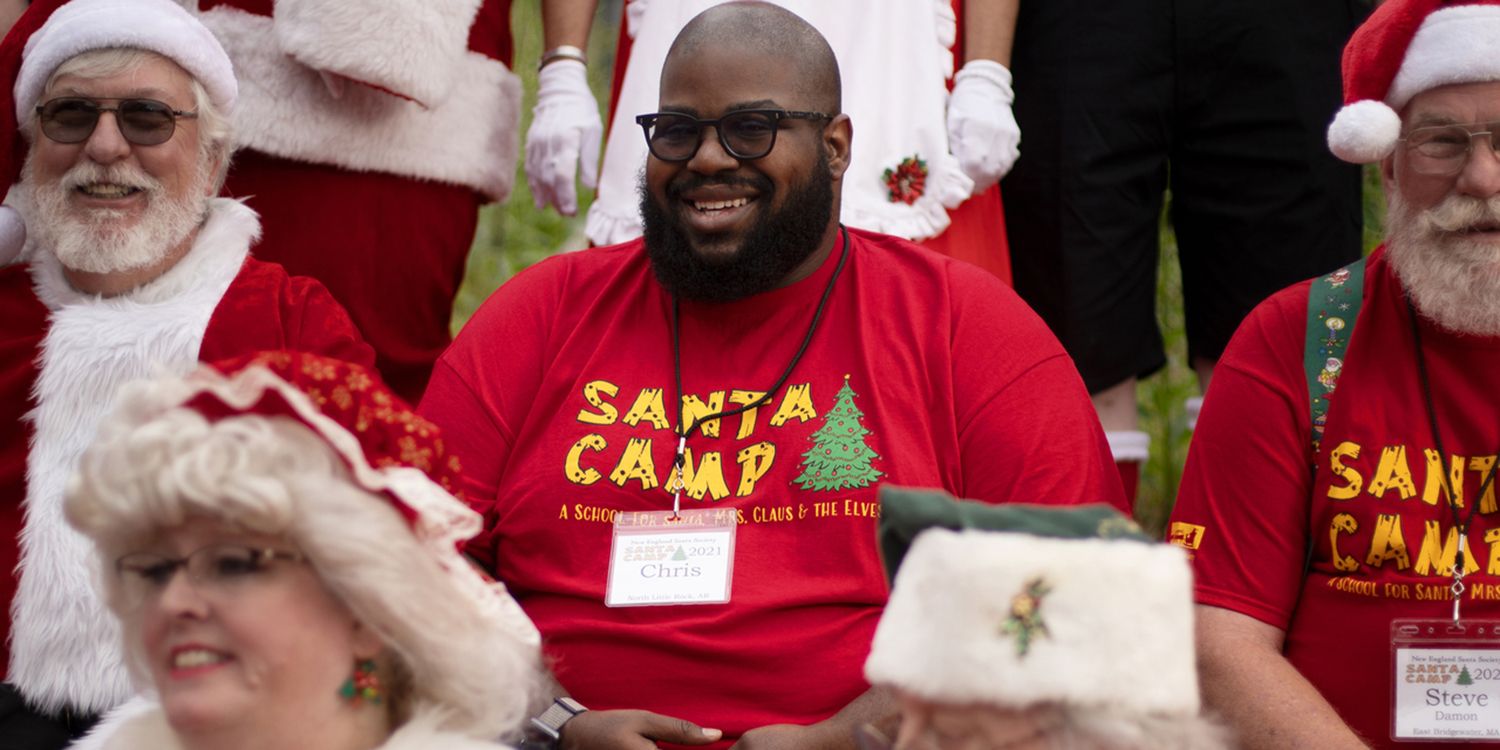 Chris, the minute you really examined the letter out uproarious was truly capable. How did you work up to that?
Santa Chris: I knew when going into camp and traveling to New Hampshire that people would want to know more about my story, so I made the decision to explain when the time was right. I felt like I would just let people know, "Hey, look, this is why I'm here. This is what brought about my genesis." I decided to take the letter because, honestly, there's no way to deny it once you see it in print. And it just so happens the opportunity presented itself when we were at a bonfire, and I got to read it standing next to the fire, then I got to toss it in and watch it burn. That was great.
Levi and Heidi, you had a triumphant occasion celebrating LGBTQ youth, but it was moreover hindered by Pleased Boys. How did you bargain with the highs and lows of that evening?
Trans Santa Levi: For me, it was mostly highs. Security did a really great job of sheltering us from a lot of the heat, because what I was really concerned about was the kids having to experience that. Being able to have that warm, welcoming environment with the kids was paramount. There were kids that were asking for things that you would never ask Santa for, like gender-affirming things, and most of it was just so lovely. It's just so heartwarming, and you feel like you have faith in the future when you see kids like that. For me, the best part of was seeing the kids feel like they were in a safe space to ask for those things. That is what makes me want to keep doing it. Dr. Claus Heidi: At one point, we heard carolers start up, and we came to find out that they were masking the noise of the protesters. It was beautiful. I think there's a moment caught in the documentary where a young person's like, "What is that?" And Levi's like, "It's okay." We really thought it was okay; we thought it was just carolers and random people wanting to be festive. Finding out later that, even though we had changed locations, people still found us and tried to bring that into the space was obviously disappointing. But we were super grateful about how it was handled and managed, because it really didn't affect the event at the time. It could have been devastating and, instead, it was mostly a non-factor.
Blade and Suki, Rose appears fundamentally to your family's work with Santa. How has she made a difference Blade be the finest Santa he can be?
Suki Ciappara: His sister Rose created his website. She's a web developer and a clothing designer, and she did a fabulous job. We have a little merch thing going on with T-shirts and hats and stuff, and we have a way for people to get in touch with us and write us letters. She's amazing and extremely supportive of her brother; she has always been since day one. And she travels from the UK where she lives so that she can be with us during important times, like going to New York City for the big premiere. She handles a lot of the technical aspects of things and acts as incredible emotional support for both of us.
At last, what do you trust groups of onlookers take absent from Santa Camp?
Santa Chris: I want them to realize that Christmas is about the kids. It is not about us and our adult ideas or whatever we've formed. I just worked an event called the Sugar Plum Ball for a cancer center, and those little girls did not care that Santa was black. They were just happy to see Santa. Kids do not care; parents care. We need to get out of our own way and allow our kids to have their imagination back and enjoy the fun. Also, there are tons of people that do want to have a Black Santa, and it's perfectly okay. Because at the end of the day, Santa is for everybody. Everybody's welcome, and we want more diversity. We want everybody to be reflected and amplified. Trans Santa Levi: My takeaway is that, really, I'm just being visible. Despite the hate about how we are ruining kids, I think that if I had a Trans Santa or even visibility about what being trans was when I was younger, it would have made a huge difference in my life. I'm not altering a child's destiny; they're going to be who they're going to be. But I just hope they can be their whole self sooner in life, and that's what I want people to see in Trans Santa. Dr. Claus Heidi: We also wrote a children's book from this experience, and we used this same phrase. "You can be a Claus too." I hope that that's what people walk away with from the movie, this feeling that they can be someone that helps promote kindness and generosity and acceptance. Because that's what Santa is, the idea of bringing the good warm fuzzies into someone's life when they're worried that they've been naughty. That's a beautiful thing. So, "You can be a Claus too," is something that I really hope folks take away from the film. Fin Ciappara: Being Santa is important because he makes people happy. When people meet me, I want them to feel welcome. I hope the documentary teaches you to believe in your dreams. Don't give up, and be nice to people who are different.
About Santa Camp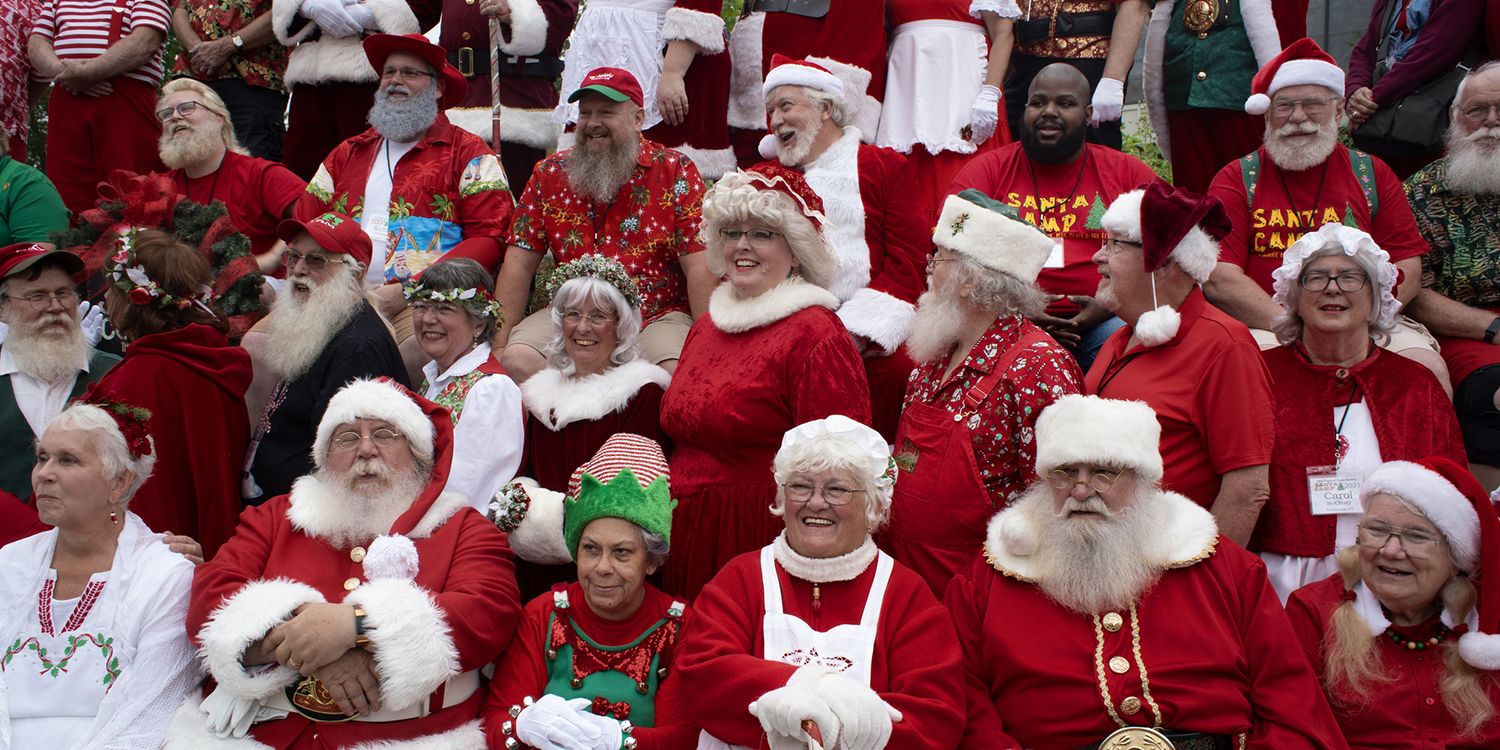 Each summer, a swarm of proficient Santas, Mrs. Clauses, and mythical people plummet on a campsite within the Unused Hampshire woods to memorize the traps of their exchange. But this year is distinctive. The organizers, individuals of the one-hundred-strong Unused Britain Santa Society, have chosen to handle a complicated and memorable issue – the need of differing qualities within the Santa industry. They choose to enroll a Dark Santa named Chris, a Santa with a incapacity named Blade, and a transgender Santa named Levi, each with their possess astounding Santa beginning story.
In the mean time, the Mrs. Claus assignment, driven by ingenious Dianne, is getting to be more blunt in its calls for break even with charging and pay. The entry of the unused Santas sparkles a figuring approximately what it implies to epitomize the adored part show and social symbol. After graduation, the Clauses draw on their camp encounters to influence alter in their communities. But they before long learn that not everyone is prepared for Santas who "break the mold."
Check out our past meet with the executive and maker of Santa Camp as well.
Following: Why Genuine Wrongdoing Appear Fans Ought to Observe More Documentaries